3.5 "Move on" Stars!
ARC provided via Netgalley in exchange for an honest review.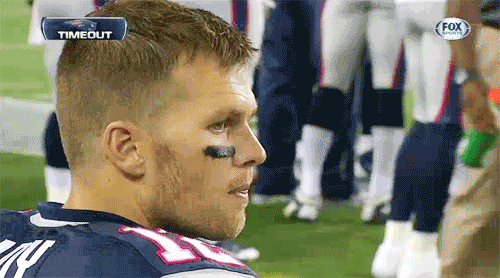 Lauren Layne became of my favourites authors when I read her amazing Stiletto series and I was so excited to read this one because I also loved Irresistibly Yours (the first book in this series). Well, let's just say I was not expecting what happened.
I Wish You Were Mine is the second installment in the Oxford series (the spin-off of Sex, Love & Stiletto) and it is about Jackson Burke (a divorced former NFL player that is haunted by the car accident and its consequences in his work and personal life) and Mollie Carrington (his ex sister-in-law, a science geek and the woman who silently suffered for being in love with her sister's groom).
Tonight, at her sister's wedding, Mollie Carrington had gone and fallen head over heels in love.
With the groom.
Obviosly, I had super high expectations for this book because the first one in this series was amazingly good and well done! I loved Cole and Pen's love story and I was expecting to love this one as well! It started very good, in Lauren's style and I fell in love with the plot and the sweet chemistry between Jackson and Mollie.
He searched her face, looking for any trace of the breathy, turned-on woman he'd seen before Madison's knock had ruined the moment, but he saw only friendly familiarity. Which, once, had been enough. Once, the easiness of their relationship had been his rock. His center.
But now… did he now want more?
However, everything changed for me with the appearence of Mollie's sister, Maddison. She is the most selfish person in the world. I hated her guts instantly and she got on my nerves every freaking time. She is so much involved in Jackson and Mollie's life and not in a good way. She is always there and it pissed me off that our main couple is not able to shake her off. What I loved about these two dissapeared because Mollie cares too much about Maddie's opinion and Jackson is so deep in his mind that he cannot stand. move on and fight for what he wants.
He couldn't.
Couldn't risk that he and Mollie would end up like him and Madison. That he would lose her and go through the darkness again. Because if that happened, there'd be no Mollie to pull him out of it, and he needed her… he couldn't risk losing her.
But, still why my 3.5 rating? Well, obviously because I still love Lauren Layne. I love her writing and, as always, I love her characters. In this case, I loved knowing more about the others: Cole, Penelope, Lincoln (I cannot wait for his story!!!), Cassidy, Jake and all the other Stiletto girls and their men. They have such a great friendship and so many funny moments! I love those moments to pieces!
"Who the hell is Kiwi?"
"My dog," Lincoln said, as though this were obvious.
"You drink pink beverages, you're wearing a tie clip, and you have a dog named Kiwi. Please tell me Kiwi is a big-ass German shepherd."
"Nope. Maltese. Five pounds of white fluff that would fit in your hand."
Jackson shook his head and turned toward the door. "How you get laid is beyond me."
Did I mention I cannot wait for Lincoln story? He is so misterious! But let's go back to bussiness, I was expecting more, this looked sooo good, and the start was amazing but I do not know what was all that about Maddison and the big influence that it had in Mollie and Jackson. Still, I want to say that I really enjoyed the beginning and the ending of the story (even though it felt a little bit rushed).
You're my worm, Mollie. The creepy, mate-for-life variety. I'm here to stay, Mollie. Because of you.
Therefore, my rating for I Wish You Were Mine is 3.5 STARS. I still love Lauren's style and I hope the next story will work better for me. Obviously, don't let my review stop you from reading this because I know many of my GR friends loved the novel! It just did not rock my world like the other books that I read by this author. So, as I always say, give this one a try and see what you think!