5 'HIM' Stars!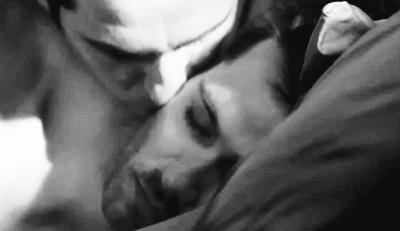 Don't kill me. I don't know what took me so long to read this amazing story and fall in love with these two great authors (and these two marvelous men!!!)! I saw someone around here reading Us and I was like: yeah I am reading this right now. I love sports romance and this was no exception: I LOVED IT! What an emotional and sexy love story!
My weakness is him.
Jamie and Wes.. I fell in love with them instantly. They had this awesome friendship, now they reunite (after four years separated) and Wes is still in love with him. Apparently, Jamie is straight.. Not so sure about that, right? 😉 It's beautiful to read how these two connect all over again and now not only as friends but as lovers. Their chemistry is out-of-this-world amazing and HOT and they definitely gave me the butterflies!
We're good now. We're friends again. So why can't my traitorous body just be cool with it? Why can't I look at him without imagining all the dirty, dirty things I want to do to him?
I love MM stories but I love MM stories with emotion. I read so many that were just plain sex and nope, as with all the other stories I read, I need the butterflies and everything. Him was perfect on that! Not only we have mind blowing sex scenes but we have a couple that feels so much for each other: it made my heart so happy.
Warm skin slides against mine, and I know I'm home.
Because home is with him.
I loved Him and I can't wait to start Us! I am wondering how it will extent this love story since, for me, it has a very beautiful ending as it is! But I am definitely curious so I am starting it right now lol So, I am giving this book a rating of 5 STARS because I absolutely loved the writing and how these two amazing men fall in love with each other! I totally recommend reading this story if you enjoy MM, you will not regret it!