Hello everyone and Happy July!
A new month is starting so you know what time it is! It's that time of the month to talk about my favorite read of last month and making a wrap up of all the books I've read this past July.
I am so sorry it's so late to post this already, guys. It's been a busy July for me this year and I also got away for a week on the beach (yay, holidays!!). I am happy to say that summer is a great time to read more and this month I read even more than the last one! However, I am a little sad because I am seeing I can't keep up with my Goodreads challenge at all this year. Man, it's so difficult to work, read and review all at the same time.. Still, I hope you all had a fantastic July because, as always, there was so many awesome releases!
Now let's get on to July's Top Pick and Wrap Up!
---
My July 2017 TOP PICK is.. Beautiful Mistake by Vi Keeland!
(Standalone)
The first time I met Caine West was in a bar.
He noticed me looking his way and mistakenly read my scowling as checking him out.
When he attempted to talk to me, I set him straight—telling him what I thought of his lying, cheating, egomaniacal ass.
You see, the gorgeous jerk had wined and dined my best friend–smooth talking her into his bed, all along failing to mention that he was married.
He deserved every bit of my tongue-lashing and more for what he'd done.
Especially when that lazy smile graced his perfect face in response to my rant.
Only it turned out, the man I'd just told off wasn't the right guy.
Oops. My mistake.
Embarrassed, I slunk out without an apology.
I was never going to see the handsome stranger again anyway, right?
That's what I thought…until I walked into class the next morning.
Well, hello Professor West, I'm your new teaching assistant.
I'll be working under you…figuratively speaking.
Although the literal interpretation might not be such a bad thing—working under Professor West.
This was going to be interesting…
---
Vi Keeland's creations just click with all my must-have boxes in a very especial way. I find that her books have everything that I enjoy in a good contemporary romance: great plot, outstanding characters, a little bit of drama and lots of heat! And Beautiful Mistake was no different.
CLICK THE IMAGE to read MY REVIEW:


---
YAY for me because I was able to read 12 books during July (one more than the month before!). As always, this list will be in reading order, in other words, by date.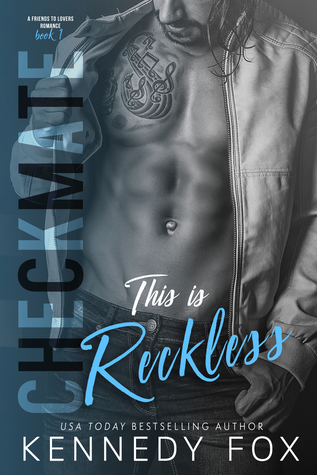 4.5 stars for THIS IS RECKLESS and THIS IS EFFORTLESS by Kennedy Fox!
I am a huge fan of the friends to lovers trope and Kennedy Fox did not disappoint with this duet. It was funny, sweet, dramatic and sexy! And, of course, everything ended beautifully. Kind of. That end will make you curious about Kayla and Logan, that is for sure!
MY REVIEW 1 – 2 | ADD ON GOODREADS
____________________________________
4 stars for BAD BAD BAD by K. Webster!
I love me some taboo short stories! Two in one book and definitely very smutty, K. Webster did not dissapoint. I love her writing and these two stories were a great way to pass the time between reads. You'll sure enjoy them if you are into older man/younger woman romances!
____________________________________
4 stars for PERSONAL DELIVERY by Ainsley Booth!
I love Ainsley Booth's dirty heroes and that's why I really enjoyed the start of this new series! Personal Delivery was cute, sweet, drama-free and oh-so-sexy! I loved Jake and Jana and I can't wait to read the stories about the other billionaires.
____________________________________
4 stars for COCKY CLIENT by Whitney G!
Whitney G. is quickly becoming an expert in writing sexy novellas! This novella was entertaining, easy to follow and, of course, oh-so-HOT! Whitney gets to the point with this new series of short stories and I am definitely not complaining about it. I love her characters and her dirty heroes are to die for!
____________________________________
4 stars for HER BODYGUARD by Sabrina Paige!
Yum, yum, yum! Max is one hell of a sexy bodyguard, that is for sure! I really enjoyed this love story (especially having read Prince Albert a while ago) and its characters. I think this is one of my favorite pieces written by Sabrina Paige so check it out if you want a hot bodyguard in your life!
____________________________________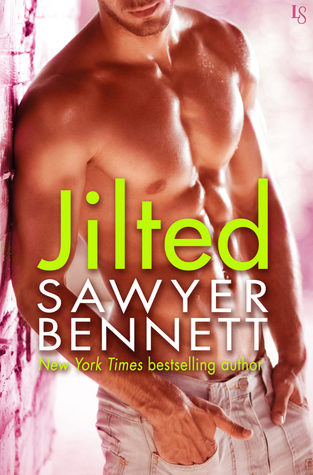 4.5 stars for JILTED by Sawyer Bennett!
Two of my favorite things together.. a second chance romance and Sawyer Bennett. Simply MAGICAL! I really enjoyed this love story between a famous Hollywood actress and her hawt college sweetheart. Second chance romance is one of my favorite troupes and Sawyer did not disappoint with Jilted. It was entertaining, emotional and so hot!
____________________________________
5 stars for KISS MY BOOTS by Harper Sloan!
Holy hell, this series just keeps getting better and better with every book! This is Quinn's time and this second chance romance love story is everything I expected and more. I always fall in love with Harper's outstanding chracters and let me tell you, Tate and Quinn will steal your heart. They are so funny, hot as hell and they will make you feel all the feels!
____________________________________
4.5 stars for BATTLE OF SEXES by Adriana Locke!
I can't believe this was my first time reading anything by Adriana Locke! Man, I just fell in love with her writing and her characters. This short story was entertaining, funny, sexy as hell and it even got really emotional towards the end. It had everything that I enjoy in a good quick love story!
____________________________________
4 stars for THIEVES 2 LOVERS by K. Webster & J.D. Hollyfield!
I can't believe this was the last book in this series! I loved this new funny side of K. Webster and getting to know J.D. Hollyfield's writing and I do hope this is not their last collaboration. Rey and Linc are so funny, sexy as hell and emotional! I love their friendship and how it developed to an actual loving relationship. Great ending to the 2 Lovers series!
____________________________________
4.5 stars for STAY by Sarina Bowen & Elle Kennedy!
Gah! This series is just AMAZING!! Sarina and Elle together.. they are just one heck of a writing duo. I love sports. I love comedy. I love sexy love stories. Well.. Stay has everything! The characters are outstanding, the story is compelling, the banter is hilarius, the couple has an out-of-this-world chemistry and the secondary characters are to-die-for. Loved it!
---
And that is all for this last month, bookies! I hope you are having a great summer and that you are finding some amazing reads within all of these ones! Feel free to tell me your favorites or any recommendations down in the comments!!
Happy reading!
Alba xx