Hello everyone and Happy September!
Well.. This girl is pretty sad that summer has almost ended! It surely is my favorite season and I kind of miss it because the weather has changed so much in my country already! But, as always, a new month is starting so you know what time it is! It's that time of the month to talk about my favorite read of last month and making a wrap up of all the books I've read this past August.
Summer is a great time to read for me but it seems I can't read as much as I want now that I am working full-time! Still I love reading so much! However, as last month, I have to say I am a little sad because I am seeing I can't keep up with my Goodreads challenge at all. I am so behind lol Still, I hope you all had a fantastic August because, as always, there was so many awesome releases!
Now let's get on to August's Top Pick and Wrap Up!
---
My August 2017 TOP PICK is.. The Duchess Deal by Tessa Dare!
(Girl Meets Duke #1)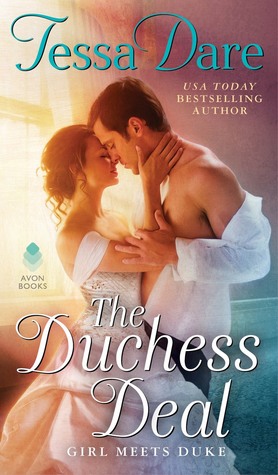 When girl meets Duke, their marriage breaks all the rules… 
Since his return from war, the Duke of Ashbury's to-do list has been short and anything but sweet: brooding, glowering, menacing London ne'er-do-wells by night. Now there's a new item on the list. He needs an heir—which means he needs a wife. When Emma Gladstone, a vicar's daughter turned seamstress, appears in his library wearing a wedding gown, he decides on the spot that she'll do.
His terms are simple:
– They will be husband and wife by night only.
– No lights, no kissing.
– No questions about his battle scars.
– Last, and most importantly… Once she's pregnant with his heir, they need never share a bed again.
But Emma is no pushover. She has a few rules of her own:
– They will have dinner together every evening.
– With conversation.
– And unlimited teasing.
– Last, and most importantly… Once she's seen the man beneath the scars, he can't stop her from falling in love…
---
This book was simply BRILLIANT. It's been the longest time since my last historical romance read and now this masterpiece just reminded me why I love it so much! I can't even put it properly into words but Tessa Dare just made me melt into a puddle of happiness.
CLICK THE IMAGE to read MY REVIEW:


---
Man, there are so many fantastic releases during this summer! I want to read so many books but I was only able to read 10 books this month of August.. Still, I loved many of them so I can't complain! As always, this list will be in reading order, in other words, by date.
5 stars for SWAY by Adriana Locke!
Finally! I have started the famous Landry Family series this month and it was absolutely fantastic! Sway was A-M-A-Z-I-N-G! I love Adriana's writing style, how she developed the love story, the outstanding characters she is creating in the series and the out-of-this-world chemistry that Barrett and Alison have.
____________________________________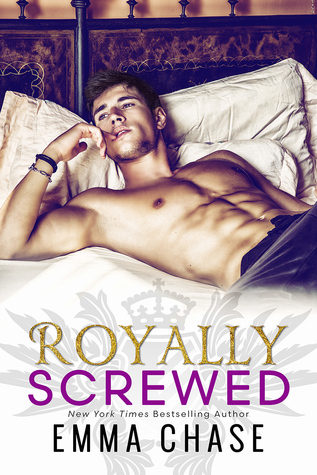 5 stars for ROYALLY SCREWED by Emma Chase!
Another outstanding series I've started this month is the highly-loved Royally series by Emma Chase and I totally understand the love right now! Royally Screwed blew me away. Nicholas and Olivia are so adorable together! Their scenes are so funny, full of sexiness and emotion. The romantic in me was definitely enjoying the heck out of reading this novel!
____________________________________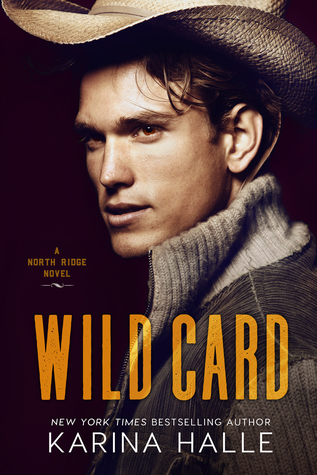 4.5 stars for WILD CARD by Karina Halle!
Boy, my love for all things Karina Halle is growing to extreme levels! I mean.. cowboys, duh! I freaking adore second chance romances and Karina did an amazing job with this one! Wild Card is angsty, dramatic, emotional and, of course, sexy as heck. I have to say I am really looking forward to the next two books in the series.
____________________________________
4.5 stars for UNFIXABLE by Tessa Bailey!
I am pretty sure you all know my love for Tessa's stories and dirty heroes by now. I've been wanting to read this for a long time (becuase it's a spin-off of my favorite series from hers) and Unfixable has just become one of my favorite novels by this wonderful author. Willa and Shane are such a fantastic couple and they will melt your insides with their out-of-this-world chemistry!
____________________________________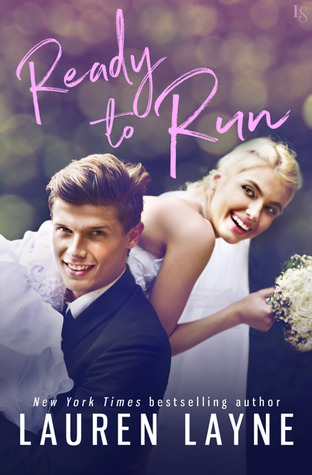 4 stars for READY TO RUN by Lauren Layne!
You probably know my infinite love for all things Lauren Layne so, of course, I really enjoyed reading the journey to love between this couple. I loved the idea of this new series and Lauren just gave us a great start to it! I love her slow burn romances and she did not disappoint with this one at all. Jordan and Luke have awesome chemistry!
____________________________________
4.5 stars for HOLLYWOOD SCANDAL by Louise Bay!
Louise Bay just delivered another sexy love story! Now leaving the New York theme aside for a bit, now she makes us fall in love with a Hollywood A-lister. And I can assure you that Matt Easton will make you swoon and melt like he did with the heroine of the story. I love this woman's novels! They are so sexy and full of great characters and scenes.
____________________________________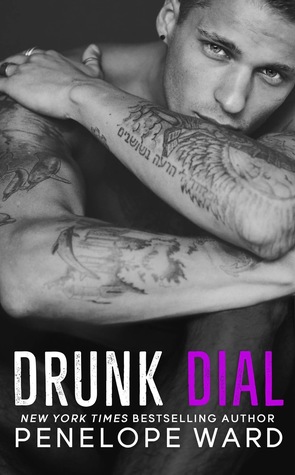 4 stars for DRUNK DIAL by Penelope Ward!
Another fantastic and emotional love story by Penelope Ward! She always gets to surprise me with her twists and mysteries and Drunk Dial was no exception. I find Penelope's stories very focused on the feelings and secrets around the main characters and I have to say, I really enjoy that. And, of course, the main couple was amazing together!
____________________________________
5 stars for MOST VALUABLE PLAYBOY by Lauren Blakely!
Most Valuable Playboy has just become my favorite book written by Lauren Blakely during 2017. A beautiful friends to lovers story that has all of Lauren's touches on point. Cooper and Violet are so adorable together: they have the best friendship, they love and protect each other, they are hilarious and when they fall in love.. it is SO good (and OMG SO HAWT!!).
____________________________________
5 stars for THE TIME IN BETWEEN by Kristen Ashley!
Of course, my last August read had to be this one! It seems I've been waiting the longest time for this story and now I am sad because it ended this fantastic series! This novel is what I expected from what we have seen in the Magdalene series: it was extremely emotional and dramatic but also funny and (definitely) hot AF. Cady and Coert are one hell of a couple and you will feel their chemistry in every page!
---
And that is all for this last month, bookies! I hope you are enjoying the last days of summer and that you are finding some amazing reads within all of these ones! Feel free to tell me your favorites or any recommendations down in the comments!!
Happy reading!
Alba xx