Hello, my lovely friends!
2018 is almost here! I hope you all are having very happy holidays and a good entrance to the new year! As you can see by the title of this post it's that time of the year again to "try" and choose my absolute favorite reads of 2017. Man, it's so difficult to make a short list but I swear I tried!
So, to make it a nice number (and because I have many favorites.. lol) this 2017 I have chosen 15 books of the 127 that I've read during all these months. Of course, I will do the same as last year and also make a list of honorable mentions because there were so many amazing releases, guys. I am happy to give you a longer list!
Now, without further ado, besides saying a massive thank you to all of you for another fantastic year in the blogging and book community, let's get to my 2017 favorites!
PS: Please check all my friends' lists too! You'll find all the links down below!
---
TOP 15 of books read in 2017
---
Since it's impossible for me to choose an absolute favorite, this list  will be in a special order: first I will talk about the books I gave a 5+ stars rating and then the ones I gave a 5 stars rating.
____________________________________
BOOKS RATED WITH 5+ STARS
COMMANDER IN CHIEF by Katy Evans
7 days in 2017 and this was my first 5+ rated book! I waited to have both books in the White House series to read them and I have to say: they are so worth it! This series has blown my mind and given me all the butterflies!
We fell in love during the campaign.
The stakes were high.
Reputations could have been ruined.
Scandal hovered over us like a cloud.
Now the man I love is the President of the United States of America.
And its not my vote he is after.
He wants it all.
My heart. My body. My soul.
He wants me by his side.
In the White House.
Normalcy will be gone from my life, privacy forgotten.
I am only twenty three. I just wanted to play a part in history. But it seems like history wasn't done with me. The part where I lost my heart to Matthew Hamilton? It was only the beginning…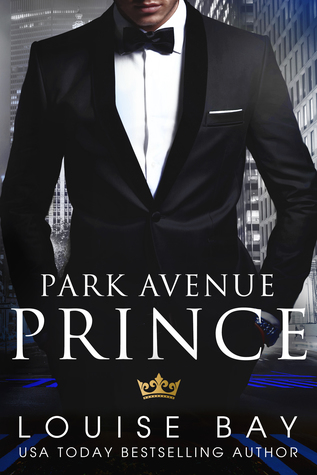 PARK AVENUE PRINCE by Louise Bay
Louise Bay simply outdid herself with this one. Park Avenue Prince was everything I was expecting and so much more! Did you love Max King? Then you are not ready for Sam Shaw because he will steal your heart!
THE PRINCE OF PARK AVENUE FINALLY MEETS HIS MATCH IN A FEISTY MANHATTAN PRINCESS.
I've made every one of my billions of dollars myself—I'm calculating, astute and the best at what I do. It takes drive and dedication to build what I have. And it leaves no time for love or girlfriends or relationships.
But don't get me wrong, I'm not a monk.
I understand the attention and focus it takes to seduce a beautiful woman. They're the same skills I use to close business deals. But one night is where it begins and ends. I'm not the guy who sends flowers. I'm not the guy who calls the next day.
Or so I thought before an impatient, smart-talking, beyond beautiful heiress bursts into my world.
When Grace Astor rolls her eyes at me—I want to hold her against me and show her what she's been missing.
When she makes a joke at my expense—I want to silence her sassy mouth with my tongue.
And when she leaves straight after we f*ck with barely a goodbye—it makes me want to pin her down and remind her of the three orgasms she just had.
She might be a princess but I'm going to show her who rules in this Park Avenue bedroom.
THE BRAVE LINE by Kate Stewart
I knew this story would be amazing but it was so much more than anything I could have expected. This is not the typical love story, guys. The Brave Line is an angsty, funny, heartfelt and oh-so-sexy masterpiece.
She is a five foot seven long list of things he can't have.
He is a determined cop, desperate to keep his heart sealed behind his badge.
Michelle is a survivor. With a fresh perspective on life, she trades her tragic past in California for the coastal waters of Charleston. Fueled by a new career as a dispatcher, she's determined not to let her scars weigh her down. She apologizes for nothing, especially her insatiable need for a certain police officer.
Rowdy is a newly minted sergeant dedicated to his job, but the life of a Charleston police officer has never been more dangerous. With his need to take order of a city spiraling out of control, the last thing he wants is an entanglement with a mouthy dispatcher. But, there's just one problem. He can't get enough of her.
As the heat rises between the unlikely pair, so does the tension.
Three months of summer was all it took to shake their foundations, rattle their walls, and bring them crashing down.
It was lust.
It was love.
It was real.
And it would have been perfect . . . if it wasn't already over.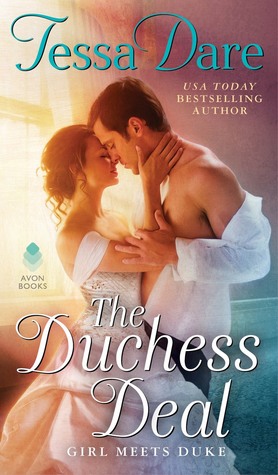 THE DUCHESS DEAL by Tessa Dare
This book was simply BRILLIANT. The Duchess Deal has every little thing that I love about romance novels: a fantastic plot, a complex and just outstanding couple, engaging secondary characters, plenty of angsty, funny, sweet and emotional moments and, of course, lots of love (and swoons and feels!) all over it!
When girl meets Duke, their marriage breaks all the rules…
Since his return from war, the Duke of Ashbury's to-do list has been short and anything but sweet: brooding, glowering, menacing London ne'er-do-wells by night. Now there's a new item on the list. He needs an heir—which means he needs a wife. When Emma Gladstone, a vicar's daughter turned seamstress, appears in his library wearing a wedding gown, he decides on the spot that she'll do.
His terms are simple:
– They will be husband and wife by night only.
– No lights, no kissing.
– No questions about his battle scars.
– Last, and most importantly… Once she's pregnant with his heir, they need never share a bed again.
But Emma is no pushover. She has a few rules of her own:
– They will have dinner together every evening.
– With conversation.
– And unlimited teasing.
– Last, and most importantly… Once she's seen the man beneath the scars, he can't stop her from falling in love…
TYCOON by Katy Evans
I love Katy Evans. I love, love, love this woman. I literally devoured this in one sitting because it's just THAT good. This woman blows my mind Every.Single.Time. You just cannot stop yourself from falling in love with the story and the characters.
He wasn't always this rich. This hot. This difficult.
Aaric Christos was a guy who protected me. Wanted me. Maybe even loved me.
That man is gone.
In his place is the most powerful real estate tycoon in the city.
He's a cold, ruthless, aggressive businessman.
The only one who can save me and my startup from ruin.
It takes every ounce of courage to put my pride aside and ask for his help.
I didn't expect him to offer it easily.
And he doesn't.
Instead, he vets me harder than he's vetted anyone.
Don't invest in what you don't know, he says.
He's assessing every piece of me, to the point I've never felt so bare.
I yearn for the boy I once knew, whose touch once craved me.
Putting it all on the line will be worth it, I tell myself.
Until I realize—too late—that some risks are not worth taking.
CUFFED by K. Bromberg
Cuffed overflows with emotions. Cuffed is beautifully written. Cuffed is heart-breaking and heart-warming. Cuffed is, of course, sexy as hell. Cuffed is one of the best works K. Bromberg has written. Cuffed is simply magical.
"I hate you. I never want to see you again."
Grant Malone is not the reason I moved back to Sunnyville—at least that's what I tell myself. Yet, those parting words I said to him back in third grade, ring in my ears every time a townsperson brings up one of the Malone boys. I thought time had healed my wounds. I was wrong. Nothing could have prepared me for how I felt when I finally saw him again.
Twenty years does a lot to turn a boy into a man. One who hits all my buttons—sexy, funny, attractive, and a police officer. But Grant is off limits because he knows too much about my past.
But I'm drawn to him. That damn uniform of his doesn't hurt either. It'll be my downfall. I know it.
What's one night of sex going to hurt . . . right?
***
I've always loved Emmy Reeves.
That's why I'm shocked to see her all these years later. The shy girl I once knew is all grown up.
Adventurous and full of life, she owns my heart now, just as much as she did back then. Convincing her of that is a whole different story.
I'll give her the one night she asks for—like that's a hardship—but when it comes to letting her walk away after, she has another thing coming. There's no way in hell I'm letting her go this time without a fight.
____________________________________
BOOKS RATED WITH 5 STARS
BEFORE I EVER MET YOU by Karina Halle
Gaaaaaaah, this book <333 I loved the plot, the characters, their chemistry and that fantastic ending! And you know how much I enjoy a good forbidden office romance, guys! Karina is such a talented woman!
I first met William McAlister when I was just a teenager.
He was handsome, had a beautiful wife and was on the verge of success, having just joined my father as his business partner. Mr. McAlister was full of smooth charm, but back then he was barely a blip on my radar. Just a family friend.
Fast forward ten years: I'm 25 years old and a single mom trying to make things right for her seven-year old son. I've made some mistakes, grappled with my demons and now I'm back in the city of Vancouver, getting a second chance at a better life.
I've started by working for my father's production company as an executive assistant. My first day on the job and I already know I could have a promising career there.
That is until I see Will McAlister for the first time in a decade.
Now recently divorced and as sophisticated as always, Will has gone from being my father's friend and business partner to something so much more.
We're both older, for one thing, and he just oozes this worldly confidence and stark sexuality. Combined with his tall, muscular build and sharp suits, strong jaw and bedroom eyes, Will has turned into one hell of a distraction.
A distraction I'm having a hard time staying away from, considering his office is right across from my desk and I work with him in such close proximity.
But it's just a harmless crush, right?
It's just an innocent fantasy of screwing him on his desk, right?
It can't ever be more because he's my father's best friend, business partner, and my boss.
Right?
Wrong.
WALK OF SHAME by Lauren Layne
Walk of Shame made me laugh, made me cry and made me swoon all over the place: that's why I loved it this much! Andrew and Georgie are such an amazing couple that you can't stop from falling in love with their love story. 
Sparks fly between a misunderstood New York socialite and a cynical divorce lawyer in this lively standalone rom-com from the USA Today bestselling author of Blurred Lines and Love Story.
Pampered heiress Georgianna Watkins has a party-girl image to maintain, but all the shopping and clubbing is starting to feel a little bit hollow—and a whole lot lonely. Though Georgie would never admit it, the highlights of her week are the mornings when she comes home at the same time as her uptight, workaholic neighbor is leaving to hit the gym and put in a long day at the office. Teasing him is the most fun Georgie's had in years—and the fuel for all her naughtiest daydreams.
Celebrity divorce attorney Andrew Mulroney doesn't have much time for women, especially spoiled tabloid princesses who spend more time on Page Six than at an actual job. Although Georgie's drop-dead gorgeous, she's also everything Andrew resents: the type of girl who inherited her penthouse instead of earning it. But after Andrew caps one of their predawn sparring sessions with a surprise kiss—a kiss that's caught on camera—all of Manhattan is gossiping about whether they're a real couple. And nobody's more surprised than Andrew to find that the answer just might be yes.
THE TIME IN BETWEEN by Kristen Ashley
Every time I finish a book by Kristen Ashley I am left with the same feeling: pure happiness. I am left with a HUGE smile on my face because this woman satisfies all my romance expectations. The Time in Between was the perfect story to end this emotional series.
After a painful loss, Cady Moreland is coming to Magdalene to start the next chapter of her life. A chapter that began eighteen years ago but had a heartbreaking ending. The time in between was full of family and friendship, but Cady could never get the man she fell in love with all those years ago out of her heart.
Coert Yeager has learned to live without the girl who entered his life right when she shouldn't and exited delivering a crippling blow he never would have suspected. The time in between was full of failing to find what he was missing…and life-altering betrayal.
But when that girl shows up in Magdalene and buys the town's beloved lighthouse, even if Coert wants to avoid her, he can't. A fire in town sparks a different kind of flame that won't be ignored.
As Cady and Coert question the actions of the two young adults they once were thrown into earth-shattering circumstances, can they learn from what came in between and find each other again?
ROYALLY MATCHED by Emma Chase
You want want a sexy royal playboy? You got it! You want a cute cheeky bookworm that makes him fall at her feet with love? You got it! You also want lots of romance, hot AF sex and all the emotions? You SO got it!
Some men are born responsible, some men have responsibility thrust upon them. Henry Charles Albert Edgar Pembrook, Prince of Wessco, just got the motherlode of all responsibility dumped in his regal lap.
He's not handling it well.
Hoping to force her grandson to rise to the occasion, Queen Lenora goes on a much-needed safari holiday—and when the Queen's away, the Prince will play. After a chance meeting with an American television producer, Henry finally makes a decision all on his own:
Welcome to Matched: Royal Edition.
A reality TV dating game show featuring twenty of the world's most beautiful blue bloods gathered in the same castle. Only one will win the diamond tiara, only one will capture the handsome prince's heart.
While Henry revels in the sexy, raunchy antics of the contestants as they fight, literally, for his affection, it's the quiet, bespectacled girl in the corner—with the voice of an angel and a body that would tempt a saint—who catches his eye.
The more Henry gets to know Sarah Mirabelle Zinnia Von Titebottum, the more enamored he becomes of her simple beauty, her strength, her kind spirit…and her naughty sense of humor.
But Rome wasn't built in a day—and irresponsible royals aren't reformed overnight.
As he endeavors to right his wrongs, old words take on whole new meanings for the dashing Prince. Words like, Duty, Honor and most of all—Love.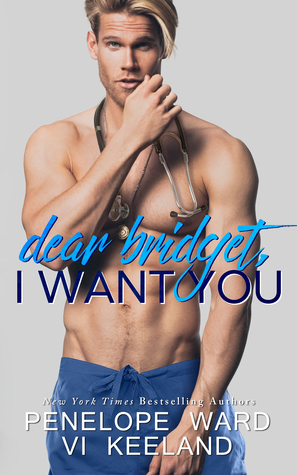 DEAR BRIDGET, I WANT YOU by Penelope Ward and Vi Keeland
These two women writing together are just OUTSTANDING. Their stories feel SO real and their characters are so well-developed that you connect instantly with them. Bridget and Simon are another fantastic addition to the couples created by them.
Dear Bridget,
I'm writing this letter because it's highly doubtful I'll ever garner the courage to say this to your face.
So, here goes.
We're totally wrong for each other. You're the proper single mum with a good head on your shoulders. I'm just the carefree British doctor passing through town and temporarily living in your converted garage until I head back to England.
But here's the thing… for some bloody reason, I can't stop thinking about you in very inappropriate ways.
I want you.
The only reason I'm even admitting all of this to you right now is because I don't believe it's one-sided. I notice your eyes when you look at me, too. And as crass as I appear when we're joking around about sex, my attraction to you is not a joke.
So, what's the purpose of this note? I guess it's a reminder that we're adults, that sex is healthy and natural, and that you can find me just through the door past the kitchen. More specifically, it's to let you know that I'm leaving said door cracked open from now on in case you'd like to visit me in the middle of the night sometime.
No questions asked.
Think about it.
Or don't.
Whatever you choose.
It's doubtful I'll even end up sliding this letter under your door anyway.
–Simon
HARD WOOD by Lauren Blakely
I FLOVE a good friends to lovers romance. In Hard Wood I got everything I love in Blakely's novels: a great plot, outstanding characters and lots of laughter, emotion and HEAT! 
Women often say a good man is hard to find. And a hard man is even better.
That's why I'm quite a catch— good, hard, loaded, and wait for it…I'm ready to settle down too. But the woman I want to pitch my tent with is precisely the one I need to stay far away from.
After that fantastic night with Mia Summers, I'm ready to give her many more. But there's a hitch in my plans — she just hired my company. If there's one thing I'm committed to, it's running a squeaky clean adventure tour business. One of the iron-clad rules?
Don't screw your customers.
I can follow my own guidelines. After all, it's only a week-long trip with Mia and her employees over the trails and down the hills I guide them on. I can obey the rules—even if it's hard in the woods.
I'm about to give myself a badge of honor when the storm of the century hits, sending everyone else running for cover, but us—my biggest temptation and me, alone for a long weekend. You don't screw the client, especially when you're already in love with her . . .
But what's a guy to do when she's so hard to resist?
FOLLOW by Tessa Bailey
HOLY. MOTHER. OF. GOD. This the filthiest book I've ever read by Tessa Bailey and that is saying something! Get ready ladies because you must be very prepared to meet the dirty hero that is Will Caruso.
He wants her soul. Too bad she already sold it.
Family is everything to gambling den darling, Teresa Valentini. Blood comes first, especially before men. So when her brother lands himself in hot water, she's willing to do whatever it takes to save him. And showing up topless in her unwitting savior's motel room is turning out to be the furthest thing from a hardship…
Will Caruso is the bad boy of New York's financial scene…and he just found out the very thing that drives his success is a damn lie. Now, he's exchanged his high-stress life for the open road, no one but his Great Dane…and half a million Instagram followers to keep him company. When a mysterious beauty arrives, her secrecy prods his suspicions, even while she tempts his lust to the breaking point.
Teresa met Will under false pretenses, but the bond consuming them is real. They're strong enough to overcome a little betrayal…aren't they?
BAD AT LOVE by Karina Halle
Karina's books just check all my romance expectations! Laz and Marina are perfect for each other. These two have a beautiful friendship but when it becomes more, it made me melt all over! And not just because of the off-the-charts chemistry they have!
She's bad at love, but he's even worse…
Marina is hot, blonde, and wickedly smart, but when it comes to men? She's hopeless. Between her quirks and her lack of filter, there isn't a man in Los Angeles that will stick around after the third date.
Her handsome, charming friend Lazarus has the opposite problem. Everyone wants to be his girlfriend, but he gets bored and moves on quickly.
There's only one way to figure out why neither of them has cracked this love thing– they'll date each other. On paper, it's the perfect experiment. But in reality, things between Marina and Laz get complicated quickly.
They might be bad at love, but they are even worse at being friends.
SWEET LIFE by Nina Lane
Julia and Warren are such a fantastic book couple and when this is all mixed with an awesome list of secondary characters, a whole lot of chemistry and emotions plus the Christmas theme it definitely becomes an outstanding read!
He knows if she's been bad or good.
Amidst the sugarplums and mistletoe, fashion stylist Julia Bennett is every inch a scrooge. Known for her ice-queen ways, she's having a meltdown over a botched business deal and an upcoming milestone birthday. Add the pressure of forced holiday cheer, and she's ready to dive into the spiked eggnog and not come out until summer.
Warren Stone, president and owner of the Sugar Rush Candy Company, is determined to make Julia slow down and enjoy the holidays. As her friend and confidante for thirteen years, he knows her better than anyone. But when decking the halls leads them to an explosive, sexy night, everything suddenly changes.
And when Warren decides Julia is all he wants for Christmas, will she risk their longtime friendship for the gift of love?
---
And those brillant 15 novels where my favorites this 2017 but.. that does not end here. Oh no! I don't want to forget mentioning other books that I really enjoyed this year so here are my honorable mentions!
2017 HONORABLE MENTIONS
Click to read MY REVIEW:
---
MY FRIENDS' FAVORITES!
About that Story  ♥  Alleskelle Blogs but mostly Reads  ♥  Book Twins Reviews  ♥  Dirty Girl Romance  ♥  Feeding My Addiction Book Reviews  ♥  Foxy Blogs  ♥  I Love Book Love  ♥  Musings of the Modern Belle  ♥  Read More Sleep Less Blog  ♥  Reading Frenzy Book Blog  ♥  Relentless Romance  ♥  Smokin' Hot Book Blog  ♥  Stacey is Sassy  ♥  The Crazy World of a Book Lover  ♥  Tied up in Romance  ♥  Totally Bex  ♥  Vanilla & Spice Books
---
Please check all my friends lists, I am sure you will find lots of great recommendations! Also, do you have other favorites that I missed on my looooooong list? Please comment below, I would love to know them! And let's start preparing because I am pretty sure 2018 will be another extraordinary year for us bookies!
Again, happy holidays everyone and happy 2018!
xoxo
Alba