4.5 'Too happy' Stars!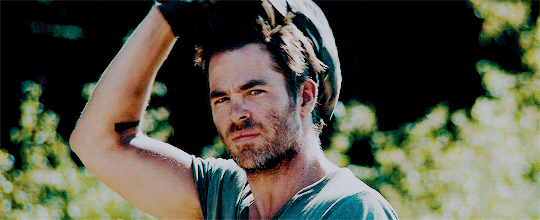 This 2017 has been quite the year for Kristen Ashley and her readers. She has released quite a lot of books and of course, she ended it with a bang! She starts a new series with The Hookup and I already have fallen in love with all these new characters she has presented. I've said it many times and I will say it every time KA manages to make me love her writing even more: this woman is my queen and she is killing it!
The Hookup is the first installment in the Moonlight and Motor Oil series (which now seems it will only have two books) and it's the love story between Johnny Gamble and Eliza "Izzy" Forrester. As the title very much states, these two hook up from the very beginning but it's a very intense and emotional one! Izzy falls instantly but Johnny has been in a bad place for several years: he is missing his dad terribly and the supposed "love of his life" left him for circumstances you'll discover later on. It's not easy for these two to start a relationship, but it looks like they cannot stop crossing each other's path and finally it happens: they fall madly in love.
This was something else.
This was . . .
It was the beginning of something. 
If you have been following me since I started blogging, you know by now that Kristen Ashley is probably my absolute favorite romance author. I always get extremely excited when she announces or releases anything and The Hookupwas no exception. This baby practically appeared out of nowhere when KA announced it and, of course, she made it into another outstanding piece of writing. The story is engaging, with some drama / suspense (especially towards the ending), with characters that you'll adore and a couple that will melt your insides (including your panties!).
"You look good. You smell good. That dress is so fucking hot I want to haul you around to the back, shove the skirt up, rip your panties off and fuck you against The Star." 
Johnny and Izzy do not start their "relationship" in the easiest circumstances. Izzy comes from a difficult past, a past without a father (but with a loving mother and sister) and an abusive boyfriend. Johnny, as I said before, is not in the best place either. Also, during the first chapters is not easy for him to see what he feels for Izzy. However that changes pretty quickly! Izzy stoles his heart, body and soul completely with her easy laughter, her beautiful personality and everything that makes Izzy the way she is.
"What else do you like?" I asked quietly.
"You," he said simply. 
Of course, the same happens for Izzy. Johnny Gamble is the good, settled and sexy man in town and she is not about to pass that up to anybody. When Johnny focuses on her and their happiness together, they become one. And can I mention the incredible chemistry these two have? Because, holy mother! KA is also the queen of alpha males, that is for sure! The sex between Izzy and Johnny is extremely hot and when their feelings also get in the mix, even better! I loved them, I loved their families (again awesome secondary characters!) and this beautiful love story.
"If you were put on this earth to take care of me, what was I put on this earth to do for you?"
"To make me happy." 
Therefore, I am rating The Hookup with 4.5 STARS because it a great introduction to Kristen's new series and characters. Johnny and Izzy are such a perfect couple and you'll love their chemistry to death! Can I also say, I very much hope that the next story is about Toby and Addie? They are so cute together and with Brooks, they melted my heart! I am sure KA will deliver a great second installment in this series. Highly recommend!