Hello everyone and Happy February!
I hope you all had a fantastic entrance to 2018, I sure did and celebrated it in the best way: first enjoying the holidays with my friends and family and, of course, reading too! My love for reading is never far away and as you can imagine I started  2018 with a bang because, I do have to say, I read some pretty awesome books this January.
Also, if you follow me on Goodreads, you've probably seen my goal this year in terms of the Reading Challenge. Since at the end of 2017 I had to lower my amount of books there, this year I decided to start with an amount that I am pretty sure I can read: 100 books. Right now I am doing pretty well and I hope it continues this way throughout the whole year. Now, as always..
Let's get on to January's Top Pick and Wrap Up!
---
My January 2018 TOP PICK is.. MOST LIKELY TO SCORE by Lauren Blakely!
(Most Valuable Playboy #2)

A sexy new forbidden romance from #1 NYT Bestselling Author Lauren Blakely…
It should have been a simple play…
She needed a football player to step up and be the star for a charity calendar. I needed a sharp and savvy publicist to manage a brand-new sponsorship deal. I scratched her back. She scratched mine. And oh hell, did Jillian ever drag her nails down my back on one hell of a hot night. Okay fine, it was several hot nights on the road.
Now we're back in town and it's time to set the play clock back to when we were simply player and publicist. Given the way the last few years have gone, I can't risk this deal, so it's hands off for us once again. Trouble is, I want more than than just another night with her.
What's a guy to do when he's always been most likely to score, but the woman he's falling for is just out of bounds?
I don't date players.
And I definitely don't sleep with players.
And I absolutely don't fall for a certain player when I get to know him and learn he's more than just sexy — he's clever, funny and has a heart as big as his . .. well, you get my drift.
But my job is at stake, and I can't afford to lose that as well as my heart. The problem is, I think I've already lost that game.
What's a girl to do when the clock is running out, but the man she's falling for is off limits?
---
I ADORED THIS BOOK. ADORED. IT. What better way than to start 2018 than with a brilliant sexy romcom by one of my absolute favorite authors, am I right?!
CLICK THE IMAGE to read MY REVIEW:
---
So, counting my top pick, I've read a total of 7 books this past January! As always, this list will be in reading order, in other words, by date.
5 stars for HOT SHOT by Karina Halle!
Karina Halle sure knows how to start the year with a bang, everybody! Not only do I start the year with two 5-star ratings but also with a heartbreaking, at the same time beautifully heartfelt and super sexy love story. Hot Shot is definitely my favorite of the three novels in the North Ridge series. Karina delivered what her fans expected from this book: a great storyline, a couple that will not leave you indifferent, lots of chemistry and so many emotions.
____________________________________
4 stars for MY ENEMY NEXT DOOR by Whitney G. & Nicole London!
I enjoy a good novella, I always do, and Whitney (and Nicole!) seems to be perfecting the art of writing them. My Enemy Next Door is quite a good example of that. Jace Kennedy and Courtney Ryan have a pretty great story to tell and they definitely do not lack of chemistry! However, I found the ending of this story extremely rushed, an epilogue would have made it so much better for me! Besides that, as I said, it was a good read for me!
____________________________________
4.5 stars for HIDDEN SEAMS by Alessandra Torre!
Alessandra Torre is an exceptional author. Her book blurbs draw me in every time and Hidden Seams was no exception. Again, Alessandra delivered an outstanding piece of writing that had my attention 100% of the time and made me laugh, swoon and feel. Avery and Marco have a beautiful connection and mixing that with off-the-charts chemistry, funny moments and lots of emotions, makes Hidden Seams (and its main characters) a romance gem!
____________________________________
4.5 stars for TEAM PLAYER: A Sports Romance Anthology!
Holy moly, this is one hell of a sports romance anthology! It was the perfect occasion to start and check if I liked new authors that I had been waiting to read for a while. And boy, did I love this whole reading journey. Yes, I read the whole anthology and I can say now that it is so worth it! Every single one of these pieces of writing has something especial to it: Team Player is an must read anthology for sport romance lovers!
____________________________________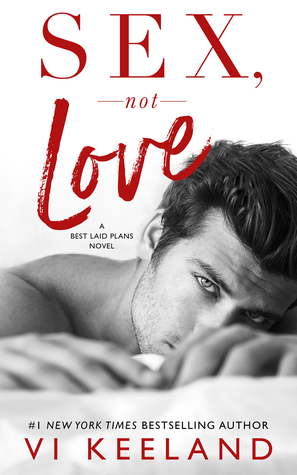 4.5 stars for SEX, NOT LOVE by Vi Keeland!
My excitement for Vi Keeland's releases is always over the top. Vi's creations always sound so good to me and it's very difficult for me not to love everything this woman writes. She is an absolute auto-buy author to me and I am glad to say she did not disappoint with this release. With Keeland's especial touches, Sex, Not Love definitely is a great addition to her creations. I really enjoyed Hunter and Natalia's love story!
____________________________________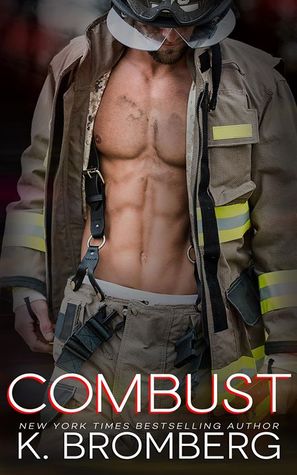 5 stars for COMBUST by K. Bromberg!
K. Bromberg keeps surprising us every time she releases a new novel. I knew after I finished reading Cuffed that she would blow my mind with this series and, obviously, she just delivered an outstanding second installment. Ladies, be ready to fall in love all over again with a Malone man because Grady and his love story with Dylan will make you a blubbering mess of emotions! I found myself laughing, crying, swooning and melting all over the place while reading Combust!
---
And that is all for this last month, bookies! I hope you are having a great February and that you are finding some amazing reads within all of these ones! Feel free to tell me your favorites or any recommendations down in the comments!!
Happy reading!
Alba xx