Hello everyone and Happy March!
Spring is already here, guys! (Even though in the village I live in it's still cold as heck!). And of course, the romance community never fails to deliver some amazing news and releases. Even though I don't have as much time as I had before to read, I take my reading very seriously (especially on weekends!).
I am good with my Goodreads challenge too! I am always on track or even a book or two ahead. It's seems my thinking and finally reducing that number a bit was perfect to keep up with it. I know I don't have to read those books but it's more like a reminder for me to take my time to read what I love! Now, as always..
Let's get on to February's Top Pick and Wrap Up!
---
My February 2018 TOP PICK is.. SWEET LITTLE LIES by Jill Shalvis!
(Heartbreaker Bay #1)

Choose the one guy you can't have…
As captain of a San Francisco Bay tour boat, Pru can handle rough seas—the hard part is life on dry land. Pru loves her new apartment and her neighbors; problem is, she's in danger of stumbling into love with Mr. Right for Anybody But Her.
Fall for him—hard…
Pub owner Finn O'Riley is six-foot-plus of hard-working hottie who always makes time for his friends. When Pru becomes one of them, she discovers how amazing it feels to be on the receiving end of that deep green gaze. But when a freak accident involving darts (don't ask) leads to shirtless first aid, things rush way past the friend zone. Fast.
And then tell him the truth.
Pru only wants Finn to be happy; it's what she wishes for at the historic fountain that's supposed to grant her heart's desire. But wanting him for herself is a different story—because Pru's been keeping a secret that could change everything…
---
I've fallen in love all over again with the crew in Heartbreaker Bay and, of course this time, with the brilliant couple featured in this book. Pru and Finn have a beautiful relationship, sweet and sexy and it was everything!
CLICK THE IMAGE to read MY REVIEW:

---
So, counting my top pick, I've read a total of 7 books this past February! As always, this list will be in reading order, in other words, by date.
4.5 stars for RUNAWAY GROOM by Lauren Layne!
Of course, we just got another pure LL piece of writing to love. Runaway Groom is the second installment in the I Do, I Don't series and I loved its Bachelor-like theme. Gage and Ellie were just a great couple! Lauren Layne always adds something special and new to her stories. Always keeping the humor, sweetness and the sexual tension on point!
____________________________________
4 stars for SIGNED by Marni Mann!
Who does not love a good Hollywood-themed love story? I am definitely not complaining! I knew Marni Mann would deliver another sexy hero for me to love! OMG the sex is so HAWT. I really enjoyed this love story, its theme, its characters and the connection between the couple. Marni did not fail with Brett and James! I can't wait to read the stories about the other characters in The Agency!
____________________________________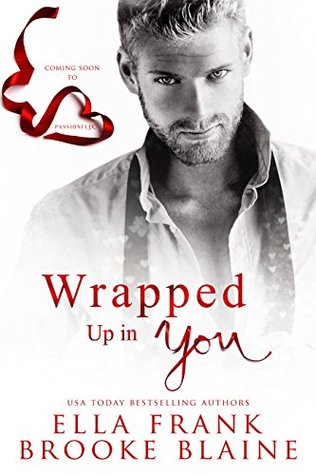 3.5 stars for WRAPPED UP IN YOU by Ella Frank & Brooke Blaine!
An adorable MM Valentine's Day (and Christmas) themed short story by Ella Frank and Brooke Blaine! I love this two authors writing together and I can't wait to see this cute novella come to movie form in 2019 (Passion Flix is kicking ass with all these movies!!!). Definitely check it out if you want a quick sweet MM love story!
____________________________________
3.5 stars for SHAMELESS by Gina L. Maxwell!
Another hawt read by Gina L. Maxwell! I surely enjoyed the sex and how the couple develops that stronger connection (towards the end) but still.. It seemed I couldn't like this 100% because I really do not fancy when I guy calls a woman THAT word.. Shameless was a good read for me and I am surely curious about the stories on the other guys in P4H!
____________________________________
4 stars for AFTER ALL by Karina Halle!
I decided to re-read Before I Ever Met You and then I remembered Karina actually wrote another story about characters we met in that book. I love when those Hollywood men find their perfect match! And boy, Alyssa definitely is Emmett's match. These two together are explosive and oh-so-good! It was great to revisit all these characters and read this stunning love story.
____________________________________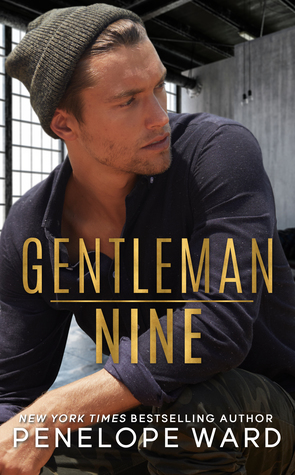 4.5 stars for GENTLEMAN NINE by Penelope Ward!
I believe this is one of my favorite books written by Penelope Ward. I love the emotion Penelope puts in her stories as well as the chemistry between the couple and the twists that are not expected. She did not disappoint me at all with this fantastic novel! I am a sucker for the "I've loved you forever" kind of romance. This was beautifully written, it's so original, it has a fabulous couple with lots of chemistry and all the feels!
---
And that is all for this last month, bookies! I hope you are having a great end to this month of March and that you are finding some amazing reads within all of these ones! Feel free to tell me your favorites or any recommendations down in the comments!!
Happy reading!
Alba xx