Hello, my lovely bookies!
2019 is just around the corner! I hope you all are having very happy holidays and a good entrance to the new year! As you can see by the title of this post it's that time of the year again to "try" and choose my favorite reads of 2018. As always, it was so difficult to make a short list but I did what I could! lol
Same as last year, to make it a nice number (and because I am not able to make it shorter..) this 2018 I have chosen 15 books of the 104 that I've read during all these months. Of course, I will also make a list of honorable mentions because there were so many amazing releases, guys. I am happy to give you a longer list of recommendations!
Now, without further ado, besides saying a massive thank you to all of you for another fantastic year in the blogging and book community, let's get to my 2018 favorites!
PS: Please check all my friends' lists too! You'll find all the links down below (I will keep updating it these days)!
---
TOP 15 BOOKS READ IN 2018
---
This list will be in in reading order, in other words, by date. However, the first book featured will not be in reading order because it was the only one that got my special 5+ star rating this year, so I guess it is my absolute favorite read of 2018. Now, let's start the list!
____________________________________
BOOK RATED WITH 5+ STARS
THE REAL by Kate Stewart
With her novels I feel, I love and I connect. Her books are just something out of this world and The Real was no exception. This novel is pure PERFECTION. It was everything I expected (and I do have crazy high expectations with this lady!) and so much more.
They say it happens when you least expect it.
It did for me.
It started the moment I saw the simple message pop up on my computer screen:
Cameron's Mac: Hi.
And when I met the eyes of the gorgeous man messaging me from across the coffee shop, I never thought my reply would lead to the most intense, sexual, and passionate relationship of my life.
We both agreed to check our bags at the door and put our future hopes and aspirations on the table.
It worked.
I fell in love with his no holds barred attitude, sexy smirk, and undeniably good heart . . . and for a while we forgot about our baggage. We happily tripped over it to get to the other, neither of us willing to show the contents of our pasts in the off chance it could ruin us.
We built our love on a foundation of gray.
It was life in black and white that threatened to tear us apart.
____________________________________
BOOKS IN READING ORDER (4.5 OR 5 STARS)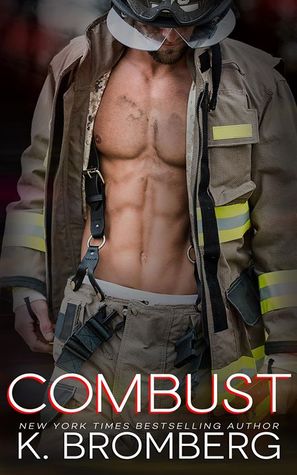 COMBUST by K. Bromberg
I found myself laughing, crying, swooning and melting all over the place while reading Combust. The story gripped me from the very start and these characters made their way into my heart in the very first page.
Songwriter Dylan McCoy has been burned.
By her boyfriend she found in her bed . . . with someone else.
By the contract she signed that obligates her to work with him until the songs for his new album are complete.
By her agent when she asked Dylan to keep their breakup on the down-low.
When she finds herself in Sunnyville, she refuses to let her new roommate burn her too. Still . . . a rebound has never looked so good.
That's her first thought when she sees firefighter Grady Malone.
Sexy. Charismatic. Unapologetic. He's a man who carries his own scars—the ones on his back, the survivor's guilt on his soul, and the fear in his heart.
When an unexpected visitor puts their roommate status to the test, will their undeniable attraction burn out, or will they both take a chance and play with fire?
SINNER by Sierra Simone
This is my new favorite book by Sierra Simone. There, I've said it. I loved Sean a lot more than I loved Tyler. Sean Bell hides a wonderful man behind those layers of sexy playboy. […] This forbidden relationship is full of depth and emotion. 
I'm not a good man, and I've never pretended to be. I don't believe in goodness or God or any happy ending that isn't paid for in advance.
What do I believe in? Money. Sex. Macallan 18.
They have words for men like me—playboy. Womanizer. Skirt chaser.
My brother used to be a priest, and he only has one word for me.
Sinner.
GETAWAY GIRL by Tessa Bailey
Elijah and Addison are purely magic together. Getaway Girl was a swoon fest: it was adorably sweet, it was sexy as heck and it was absolutely beautiful. What an amazing read! I can't stop smiling, I loved this novel sooooo much!
This unlikely getaway driver never expected to help the mayor escape…
After a six-year absence, Addison Potts is back in Charleston to stir things up. And what better place to make her villainous return than her estranged cousin's wedding? Only, the nuptials hit a snag when the bride doesn't show, leaving Addison to play getaway driver for the jilted groom. A groom whose heartbreaking smile and deep, southern drawl she should not be noticing…
Elijah Montgomery Du Pont is the future mayor of Charleston. From his military career to city hall, every detail of his life has been meticulously planned. Until now. His only respite from life's sudden upheaval is Addison, his new, improbable best friend. She makes him happy. Grounds him. And public disapproval be damned, he's not willing to give her up. But with an election on the line and public pressure rising, Addison—and the cruel hand of fate—might not give him a choice.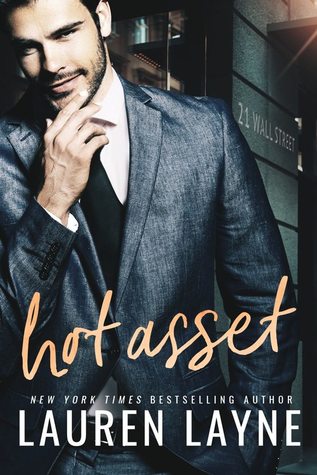 HOT ASSET by Lauren Layne
Why do I love them, you say? The banter, the intelligent conversations, the sexual tension, the emotions and the chemistry. That's why. Hot Asset has everything I love in a Lauren Layne story.
Ian Bradley is the definition of a Wall Street hotshot: seven-figure salary, designer suits, and a corner office. His drive off the floor is just as potent. Every woman who knows him has felt the rush. But now he's met his match in Lara McKenzie—a woman with the power to bring Ian to his knees.
An ambitious, whip-smart daughter of FBI agents, Lara is a rising star in fighting white-collar crime. Her latest case—the investigation of Ian Bradley for insider trading—could make her career. She knows a scoundrel when she sees one. Ian fits the bill: a cocky, ridiculously handsome bad boy with a slick swagger.
She'll do anything to prove he's guilty. He'll do anything to prove he's not. But it's only a matter of time before their fierce battle of wits gets oh so hot and personal. Now, taking down Ian has become more than business for Lara. It's become a pleasure—and there's more at risk than she ever dreamed.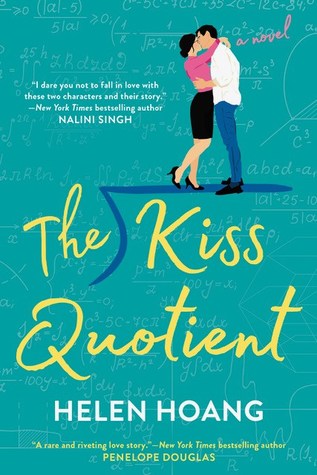 THE KISS QUOTIENT by Helen Hoang
I love a smart romance. I love a story that grips me from the very start to the very end. I love complex and unique characters that present aspects I haven't seen before in romance. I love a couple that cannot contain a beautiful connection. The Kiss Quotient has all of that and so much more.
Stella Lane thinks math is the only thing that unites the universe. She comes up with algorithms to predict customer purchases–a job that has given her more money than she knows what to do with, and way less experience in the dating department than the average thirty-year-old.
It doesn't help that Stella has Asperger's and French kissing reminds her of a shark getting its teeth cleaned by pilot fish. Her conclusion: she needs lots of practice–with a professional. Which is why she hires escort Michael Phan. The Vietnamese and Swedish stunner can't afford to turn down Stella's offer, and agrees to help her check off all the boxes on her lesson plan–from foreplay to more-than-missionary position…
Before long, Stella not only learns to appreciate his kisses, but to crave all the other things he's making her feel. Soon, their no-nonsense partnership starts making a strange kind of sense. And the pattern that emerges will convince Stella that love is the best kind of logic…
GETTING SCHOOLED by Emma Chase
Emma Chase has such a unique touch with everything she writes and the characters she creates. I find them so charismatic, funny, with lots of layers and just outstanding. I loved Garrett and Callie.
Head of the class…
Garrett Daniels has this whole life thing figured out.
The cocky, charismatic former high school star quarterback is an idolized football coach and "cool" teacher in the hometown where he's not just a golden boy — he's platinum. He has good friends, a great house on the lake, and the best damn sidekick a man could ask for: Snoopy, the albino beagle.
Then…Callie Carpenter comes home.
And knocks him right on his tight end zone.
Back to school…
Callie has a pretty sweet life herself…on the other side of the country. But circumstances — that she'd prefer to never speak of again — have brought her back home, helping out her parents and substitute teaching at her old high school.
Now she's facing bickering, raging hormones, constant gossip, awkward weirdness, and drama galore…and that's just the teachers.
Just like old times…
When Garrett offers to show his former high school sweetheart the secrets of his winning teacher ways, Callie jumps at the chance – and then has to stop herself from jumping him.
Good friends are all they can ever be.
Or…these teachers just might end up getting schooled — hard — by love.
PIECE OF WORK by Staci Hart
I devoured this book because I fell in love with the story and the amazing characters Staci created. I loved Court and Rin, they are so strong, so sweet and so sexy together and their love story is the perfect romance.
Marble isn't the only thing that's hard at this museum.
His body is as chiseled as Adonis. His lips are as sculpted as David. And his ego is the size of the Guggenheim.
You know the type—wolfish smile and the gravity of a black hole. The kind of man who sucks all the air from the room the second he enters it. My cocky boss thinks this internship was wasted on me, and he doesn't hesitate to let me know.
But he's wrong, and I'm going to prove it to him. If I can stay away from his devil lips, that is. Lips that cut me down and kiss me in the same breath, leaving me certain he's on a mission to ruin my life.
And maybe my heart.
DIRTY HEADLINES by L.J. Shen
I ADORED THESE COUPLE. ADORED THEM! A huuuuuge broken jerk and a strong fierce woman? Oh yes! I find Shen's characters absolutely unique and simply perfect in their own ways.
Célian Laurent.
Manhattan royalty.
Notorious playboy.
Heir to a media empire.
…And my new boss.
I could have impressed him, if not for last month's unforgettable one-night stand.
I left it with more than orgasms and a pleasant memory—namely, his wallet.
Now he's staring me down like I'm the dirt under his Italian loafers, and I'm supposed to take it.
But the thing about being Judith "Jude" Humphry is I have nothing to lose.
Brooklyn girl.
Infamously quirky.
Heir to a stack of medical bills and a tattered couch.
When he looks at me from across the room, I see the glint in his eyes, and that makes us rivals.
He knows it.
So do I.
Every day in the newsroom is a battle.
Every night in his bed, war.
But it's my heart at stake, and I fear I'll be raising the white flag.
A NORDIC KING by Karina Halle
Hail to the King and his Goddess! […] The angst, the slow burn, the feels and the intensity of the chemistry between Aurora and Aksel made A Nordic King an absolute must-read for royal romances fans!
When I first applied for the job I thought it would be like all the others: working as a nanny for an aristocratic family.
Then I got the job and found out how wrong I was.
Now I'm the new nanny for two adorable little girls who happen to be princesses.
Their father is the widowed King of Denmark.
And my new home? The royal palace in Copenhagen.
Adjusting to my new life isn't easy but the hardest part hasn't been the girls who still grieve over the loss of their mother.
It's their father.
Cold, mysterious and moody, with an icy stare that seems to penetrate your soul, King Aksel may have hired me to take care of his daughters but he wants as little to do with me as possible.
Yet the longer I share these palace walls with this man, the more that I'm drawn to him. His chiseled face and sexual swagger are only part of the package. It's in the long, intense glances at the dinner table, the way we'll brush up against each other in the halls, the rare glimpses of the man deep inside, like the sun passing through clouds.
But no matter how I feel about him, we can never be together.
You think it's bad enough being in love with your boss?
Try falling in love with a king.
RUNAWAY GIRL by Tessa Bailey
Runaway Girl, again, is proof of why I love Tessa Bailey's novels and characters so much: it was the perfect read. Naomi and Jason and their smoking hot and swoony love story still have me sighing with happiness. Gaaaaah, this was SO freaking good!
It's Naomi Clemons's big day. Her dream wedding. And she's outta here.
One moment. A chance meeting of gazes through the church window pane with someone familiar who radiates intrigue. Independence. It's the final push Naomi needs to realize…she's boring. A blonde, cookie cutter, well mannered trophy wife-to-be. How can she expect to lead a fulfilling married life when she's never lived?
Special Forces diver Jason Bristow needs a beauty pageant coach. Not for himself—although the tattooed bruiser could definitely use some charm. For his little sister who he has returned to St. Augustine, Florida to raise. When a beautiful southern debutante lands on his doorstep, she awakens a hunger that won't be ignored. If only she wasn't planning on winning back the ex-fiancé she left at the altar…
Despite the potential for ruin, heat continues to build between Naomi and Jason beneath the sultry Florida sunshine, consuming them both. But they're on borrowed time…and it's about to run out.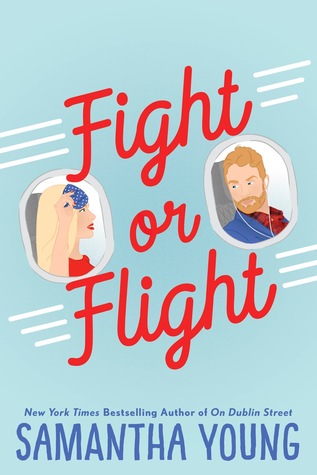 FIGHT OR FLIGHT by Samantha Young
This book has a gripping and entertaining storyline, outstanding and deep main and secondary characters, a good dose of sexual tension, lots of sexy moments and emotions running high. The Bastard Scot and his wee yin *sigh* I am just so happy for them!
The universe is conspiring against Ava Breevort. As if flying back to Phoenix to bury a childhood friend wasn't hell enough, a cloud of volcanic ash traveling from overseas delayed her flight back home to Boston. Her last ditch attempt to salvage the trip was thwarted by an arrogant Scotsman, Caleb Scott, who steals a first class seat out from under her. Then over the course of their journey home, their antagonism somehow lands them in bed for the steamiest layover Ava's ever had. And that's all it was–until Caleb shows up on her doorstep.
When pure chance pulls Ava back into Caleb's orbit, he proposes they enjoy their physical connection while he's stranded in Boston. Ava agrees, knowing her heart's in no danger since a) she barely likes Caleb and b) his existence in her life is temporary. Not long thereafter Ava realizes she's made a terrible error because as it turns out Caleb Scott isn't quite so unlikeable after all. When his stay in Boston becomes permanent, Ava must decide whether to fight her feelings for him or give into them. But even if she does decide to risk her heart on Caleb, there is no guarantee her stubborn Scot will want to risk his heart on her…
ROYALLY YOURS by Emma Chase
It was simply a delight to read Royally Yours. It was entertaining, emotional, swoon-worthy and definitely sexy. Lenny and Edward are such a strong and loving couple. They kick ass as royals and their chemistry is off the charts. I loved every second of their amazing love story.
Princess Lenora Celeste Beatrice Arabella Pembrook had an unusual childhood. She was raised to be a Queen—the first Queen of Wessco.
It's a big deal.
When she's crowned at just nineteen, the beautiful young monarch is prepared to rule. She's charming, clever, confident and cunning.
What she isn't…is married.
It's her advising council's first priority. It's what Parliament is demanding, and what her people want.
Lenora has no desire to tie herself to a man—particularly one who only wants her for her crown. But compromises must be made and royals must do their duty.
Even Queens. Especially them.
**
Years ago, Edward Langdon Richard Dorian Rourke, walked away from his title and country. Now he's an adventurer—climbing mountains, exploring jungles, going wherever he wants, when he wants—until family devotion brings him home.
And a sacred promise keeps him there.
To Edward, the haughty, guarded little Queen is intriguing, infuriating…and utterly captivating. Wanting her just might drive him mad—or become his greatest adventure.
**
Within the cold, stone walls of the royal palace—mistrust threatens, wills clash, and an undeniable, passionate love will change the future of the monarchy forever.
Every dynasty has a beginning. Every legend starts with a story.
This is theirs.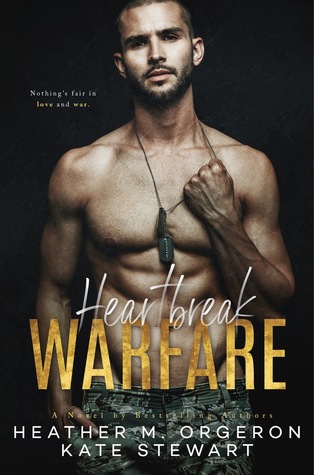 HEARTBREAK WARFARE by Heather M. Orgeron and Kate Stewart
I am 100% emotionally drained after finishing this book. Heartbreak Warfare is a roller coaster of emotions and I was not expecting it to be what it was. I literally do not have words to explain it. You just have to experience it to understand how heartbreaking and gripping this love story is.
Briggs,
Remember when we parted ways in Germany? It was the day I broke your heart. What you didn't know was that I was breaking mine too.
I thought they'd be enough–my husband and my son. That I'd get home and everything would go back to the way it was . . .
Before the war.
Before the ambush.
Before you.
But, no matter how hard I try, I can't erase the trauma we shared. I can't seem to forget the way my heart beat in time with yours.
The truth is I'm lost without you.
I thought the nightmare was over when they pulled us from that hole in the ground, but nothing could have prepared me for the war I'd face at home.
I know it's selfish of me to ask, but, please, I have to see you one last time. . .
All my love,
Scottie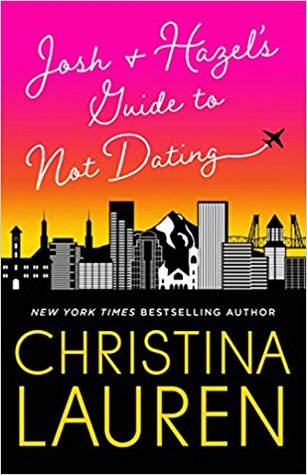 JOSH AND HAZEL'S GUIDE TO NOT DATING by Christina Lauren
I loved these characters: so different, quirky and strong. Hazel and Josh have one of the best friendships I've read and when they take that beautiful connection to the next level.. it was absolutely amazing.
Hazel Camille Bradford knows she's a lot to take—and frankly, most men aren't up to the challenge. If her army of pets and thrill for the absurd don't send them running, her lack of filter means she'll say exactly the wrong thing in a delicate moment. Their loss. She's a good soul in search of honest fun.
Josh Im has known Hazel since college, where her zany playfulness proved completely incompatible with his mellow restraint. From the first night they met—when she gracelessly threw up on his shoes—to when she sent him an unintelligible email while in a post-surgical haze, Josh has always thought of Hazel more as a spectacle than a peer. But now, ten years later, after a cheating girlfriend has turned his life upside down, going out with Hazel is a breath of fresh air.
Not that Josh and Hazel date. At least, not each other. Because setting each other up on progressively terrible double blind dates means there's nothing between them…right?
---
2018 HONORABLE MENTIONS
Click to read MY REVIEW:
---
MY FRIENDS' FAVORITES!
About That Story  ♥  Alleskelle Blogs But Mostly Reads  ♥  Beware Of The Reader  ♥  Blue Mood Café  ♥  Bobo's Book Bank  ♥  Book Babes Unite – Christy  ♥  Book Jotter  ♥  Book Twins Reviews  ♥  Chatterbooks Book Blog  ♥   Confessions of a Pinay Bookaholic  ♥  Crazies R Us Book Blog – Liz  ♥  DG Book Blog  ♥  Dirty Girl Romance – Geri  ♥  Dirty Girl Romance – Lana  ♥  Feeding My Addiction Book Reviews  ♥  HEA Novel Thoughts  ♥  I Love Book Love  ♥  In Love & Words – Bree  ♥  Musings of the Modern Belle  ♥  Once Upon a Book Blog – Amy  ♥  Reading Frenzy Book Blog  ♥  Read More Sleep Less Blog  ♥  Relentless Romance  ♥  Shelly's Book Corner  ♥  Smokin' Hot Book Blog  ♥  The Bookish Sweet Tooth  ♥  The Staircase Reader
---
Please check all my friends lists, I am sure you will find lots of great recommendations! Also, do you have other favorites that I missed on my long as heck list? Please comment down below, I would love to know them to put them on my TBR! And let's start preparing because I am pretty sure 2019 will be another extraordinary year for us bookies!
Again, happy holidays everyone and happy 2019!
xoxo
Alba