4.5 'Zellweger to my Cruise' Stars!

ARC provided by the the publisher in exchange for an honest review.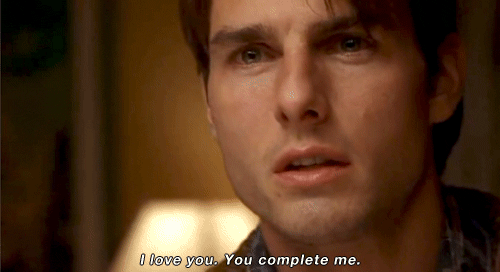 Romantic comedy filled with chemistry and feels. Age-gap enemies to lovers who "secretly" want each other. House renovation competition between siblings. An adorable kid. A hot alpha falling in love. A woman finding her strength. Do I need to continue stating the reasons I loved this book? Because I think I can go on and on! I was highly expecting Tools of Engagement and, of course, Tessa Bailey DELIVERED. I thoroughly enjoyed this novel, this crew of characters and I am really sad to say goodbye to them. Thank God we still have re-reads! lol
So, Tools of Engagement is the third and final book in Tessa's Hot and Hammered series, which follows a group of girl friends who bond while going through different stages in life. It's time for Bethany Castle to find her own happiness and who better than Wes Daniels to give it to her? Bethany wants to take the next step in her career and that happens when she starts renovating her first project without the looming shadow of her brother around. But that takes a turn when a reality TV gets in the mix and she is "forced" to spend time with Wes, who is decided to help with the whole reformation.
Men and women and their mind games. Hell, he despised that shit, and yet, look at him and Bethany. They danced around each other with insults, making a big show of being incompatible when Christ knew that was the furthest thing from the truth.
I think I loved the three books of the series on the same level but for very different reasons. I don't know but since this is the last one I think I especially loved Tools of Engagement because I was enjoying every moment with these characters. I wasn't expecting the surprise with Bethany Castle. She portrays to be this perfect woman who always takes the bull by the horns but she actually isn't (not all the time). I related so much to her, with her need to keep up appearances when sometimes the situations are not helping. I loved how Tessa developed her strength and how it grew with the relationship Bethany shares with Wes and his niece Laura.
"Just know once you've got my tongue in your mouth, you're going to feel my lack of fucks that you're thirty and I'm twenty-three. Those seven years don't mean a damn thing to me…" He trailed his open lips along her jaw. "If anything, they'll make us moan a little louder, won't they, darlin'?"
Obviously, the hero is as amazing as the heroine. I am a sucker for a protective alpha who adores his family and Wes is exactly that. Seven years younger than Bethany (not that he cares and I loved him for it) he is changing his life around to give stability to his adorable niece. All of that responsibility comes together while he is highly attracted to Bethany, trying to help her with the renovations and her insecurities. And all of that simply works. The connection and chemistry between this couple just burns the pages and it was impossible for them (and me as a reader) not to fall desperately in love.
"I'm standing right here and I'm staying right here. There is nothing you or anyone could do to make me want to be somewhere I couldn't hold you."
Therefore, I am rating Tools of Engagement with 4.5 STARS because it was the perfect conclusion to this series. I loved these characters and their love stories. I really, really enjoyed this last one and the beautiful, steamy and just wonderful connection between Bethany and Wes (and Laura!). I loved seeing all this crew again and I am really sad to say goodbye to them. I am loving this light and funny side of Tessa Bailey and I am sure she will continue giving us more of her talented mind. If you enjoy sexy romcoms, you do not want to miss this series!
---