🦅🦅 NOW AVAILABLE! 🦅🦅
𝐓𝐡𝐞 𝐅𝐢𝐧𝐢𝐬𝐡 𝐋𝐢𝐧𝐞 is the explosive conclusion in The Ravenhood Trilogy from best-selling author, Kate Stewart, is live!
This trilogy is of a modern day take on Robin Hood, but with more Fast and Furious/Fight Club vibes. It's an unconventional love story—#𝐁𝐀𝐃𝐁𝐎𝐘𝐒 #𝐀𝐍𝐓𝐈𝐇𝐄𝐑𝐎𝐄𝐒—filled with 𝐬𝐮𝐬𝐩𝐞𝐧𝐬𝐞, hella 𝐬𝐭𝐞𝐚𝐦, major 𝐭𝐰𝐢𝐬𝐭𝐬, a little 𝐚𝐜𝐭𝐢𝐨𝐧, and 𝐀𝐋𝐋 𝐎𝐅 𝐓𝐇𝐄 𝐅𝐄𝐄𝐋𝐒!
**All books in the The Ravenhood Trilogy must be read in order.
---
Secrets and Lies…
I've lived the entirety of my life wrapped up in subterfuge for one purpose—revenge.
Through the years, I lived more as an enigma than a man.
For so long, I denied I had a beating heart of my own.
Until her. Until she unearthed the starving vessel inside, forced me to acknowledge it, forced me to understand that I'm capable of bleeding the same as any other.
For that, we paid. We're still paying.
Yet, she demands it still, the useless heart of the ruthless thief and shameless villain she fell for. My fear is, I'm no longer that man.
With the lies I've told, the life I've led, my mistakes are beginning to catch up with me, day by day, one by one.
This is my last chance, and I have no intention of losing her again, but as the deception of my past starts to unravel and close in, shedding my humanity may be the only thing that can save us both.
Maybe it's already too late.
---
5+ 'Change the rules' Stars!

ARC provided by the author in exchange for an honest review.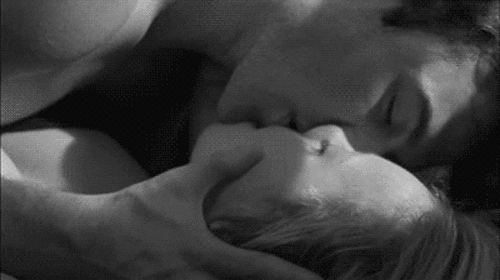 I thought that no other book could destroy me as Exodus did. And I mean that in the best way I can express it. I am utterly speechless after finishing the conclusion to one of the best trilogies I've had the pleasure of reading. Kate Stewart, you did it. You did it, girl. This woman is one of my top favorite romance authors and I don't know why I am still surprised by her talent but she is just that: an incredibly gifted human being who knows what she is doing. In short, The Finish Line is ABSOLUTELY FLAWLESS.
This is the third and final installment in Kate's The Ravenhood trilogy and it's the epic conclusion of a story that cannot be described just as a love story. Without giving away any spoilers, we are finally getting the whole truth about the Ravenhood. And we are finally into Tobias' head and past. This isn't just the epic love story between these two outstanding characters, this is the story of what started it all and how it developed until now. Want to get inside Tobias' head? Want to know what happens with him and Cecelia? Want to know more about Sean, Dominic and the whole Ravenhood? You cannot miss reading this then.
The devil is in the details, and I remember my devil well.
Stop what you are doing. Like, STOP. You have to read this trilogy if you haven't. It's not an easy one. It's a roller coaster. It's full of suspense, secrets, betrayal, hate, love. It has it all. It sure is an epic ride. A ride that Kate Stewart has written flawlessly. If you have read the other two installments, do you think the woman would be able to break us all over again after Exodus? I though she couldn't get any better. But boy, was I wrong! I don't know why I am still surprised though because I do think Kate can write anything, doing it amazingly well and make us adore it. She keeps killing it with her unique love stories and this one is no exception.
"Ma chatte. Mon corps. Ma femme. Mon cœur. Ma vie." My pussy. My body. My woman. My heart. My life.
Yes, I am not giving anything away. I don't want to mess this beautiful and moving story for anyone. I am just going to say, Cecelia, Tobias, Sean, Dominic, Tyler and every single one of these characters go through a whole fucking lot to get to the finish line but it was worth it. It was OH SO WORTH IT. What an outstanding world Kate has created. I am still amazed of how she did this whole thing. And Tobias *sigh* My king. Wow. What a hero. I am in awe. I love him and my heart still hurts for him and the Ravenhood. And Cecelia. The woman kicks some serious ass and I love her for it. What an amazing heroine. And together? Damn, these two. THAT CHEMISTRY. Still blows my mind. What an outstanding pair!
In her eyes, I see it all, including my redemption.
So, as you can imagine, I can only give The Finish Line my special 5+ STARS rating because it deserves nothing less. The Ravenhood trilogy has been a highly emotional journey for me (and I am sure for many others), one I thought I would not enjoy because of the mystery around the first book. But, I could not be any more wrong. I am SO GLAD I was wrong! Because this is one of the best series Kate has written and she has given it and these beloved characters the epic conclusion they deserved. If you still haven't read this, I highly recommend you do because this romantic suspense is one of the best I've ever read. Well done, Kate, well fucking done!
---
𝗪𝐚𝐧𝐭 𝐚 𝐬𝐢𝐠𝐧𝐞𝐝 𝐩𝐚𝐩𝐞𝐫𝐛𝐚𝐜𝐤? 𝐓𝐡𝐞𝐫𝐞'𝐬 𝐧𝐨𝐰 𝐚 𝐛𝐮𝐧𝐝𝐥𝐞 𝐚𝐯𝐚𝐢𝐥𝐚𝐛𝐥𝐞 𝐨𝐧 𝐦𝐲 𝐰𝐞𝐛𝐬𝐢𝐭𝐞 @ www.katestewartwrites.com
******************************************************
Add to your GOODREADS TBR:
𝐅𝐥𝐨𝐜𝐤 (The Ravenhood #1)- https://bit.ly/38FTjxP
𝐄𝐱𝐨𝐝𝐮𝐬 (The Ravenhood Book #2)- http://bit.ly/3qiC638
The Finish Line (The Ravenhood #3) – https://bit.ly/3bzZQf1
Join Kate's Asskickers: https://www.facebook.com/groups/katesasskickers/
The Finish Line Spotify Playlist:
https://open.spotify.com/playlist/0C8ojaV5FnM0KUFOhmdyrw?si=RBnD9hvsSEqKKvHM_8a4Mg
Kate's Newsletter – Get a FREE book!: https://www.katestewartwrites.com/contact-me.html
---
USA Today bestselling author and Texas native, Kate Stewart, lives in North Carolina with her husband, Nick, and her naughty beagle, Sadie. She pens messy, sexy, angst-filled contemporary romance, as well as romantic comedy and erotic suspense. Kate's title, Drive, was named one of the best romances of 2017 by The New York Daily News and Huffington Post. Drive was also a finalist in the Goodreads Choice awards for best contemporary romance of 2017. Her works have been featured in USA TODAY, BuzzFeed, and translated in five languages.
Kate is a lover of all things '80s and '90s, especially John Hughes films and rap. She dabbles a little in photography, can knit a simple stitch scarf for necessity, and on occasion, does very well at whiskey.
Contact Kate Email – authorkatestewart@gmail.com
Website Facebook Group Facebook Page Newsletter Signup Twitter Instagram
---
HOSTED BY: