Hello, book lovers!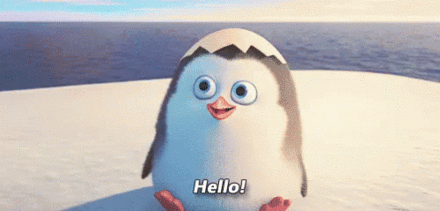 I can't believe another year has gone by, guys. It feels like 2020 was some kind of hallucination and now 2021 is over. This year gave us a little bit more hope, it looked like freaking corona would end with the vaccination but it seems it's still being a pain in the ass. Still, I hope everyone is as safe as possible and is able to celebrate a little bit more the holidays!
But now let's talk about the elephant in the room. Blogging. I am sure you noticed I haven't posted as much this year. I used to post a lot of promotional stuff everyday in my blog but I literally cannot keep up with it. I've done some changes in my life this year, related to being healthier and more physically active, and that means less time to post. I am still posting promo on my social media accounts (especially Facebook, Twitter and Instagram) but I decided my blog will only be about my reviews from now on. I hope you all understand!
And yes, let's leave that aside and focus on books now because I know you all are here for that! haha Another thing that keeps happening, which I have to accept, is that I don't have as much time to read as I did years ago. I used to read 100 (or even 200!) books a year but now that is not possible AT ALL. Still, I've read 64 books in 2021 and I now will talk about my top 15 favorite reads and some honorable mentions too. Now, without further ado, let's list my 2021 favorites!
PS: Please check all my friends' lists too! You'll find all the links down below (I'll try to keep updating it).
---
TOP 15 BOOKS READ IN 2021
This list will be in in reading order, in other words, by date. This year I had literally one book more with my special 5+ star rating so let's start the list with that one!
---
BOOKS RATED WITH 5+ STARS
THE FINISH LINE by Kate Stewart

"I am utterly speechless after finishing the conclusion to one of the best trilogies I've had the pleasure of reading. Kate Stewart, you did it. You did it, girl. […] In short, The Finish Line is ABSOLUTELY FLAWLESS."
Secrets and Lies…
I've lived the entirety of my life wrapped up in subterfuge for one purpose—revenge.
Through the years, I lived more as an enigma than a man.
For so long, I denied I had a beating heart of my own.
Until her. Until she unearthed the starving vessel inside, forced me to acknowledge it, forced me to understand that I'm capable of bleeding the same as any other.
For that, we paid. We're still paying.
Yet, she demands it still, the useless heart of the ruthless thief and shameless villain she fell for. My fear is, I'm no longer that man.
With the lies I've told, the life I've led, my mistakes are beginning to catch up with me, day by day, one by one.
This is my last chance, and I have no intention of losing her again, but as the deception of my past starts to unravel and close in, shedding my humanity may be the only thing that can save us both.
Maybe it's already too late.
---
BOOKS IN READING ORDER (5 OR 4.5 STARS)
NOT MY MATCH by Ilsa Madden-Mills

"These two opposites that just clicked from the very first meeting completely stole the show for me and their love story was one beautiful journey to read."
Homeless and heartbreakingly innocent, Giselle Riley walks into my penthouse and chaos follows.
I shouldn't have invited the girl genius to live with me, but it's clear she needs my help—not only for a place to lay her pretty blonde head but in finding real love, which she's not going to get with the crazy men she picks up online.
Too bad she's a twenty-four-year-old virgin and I'm a bad boy wide receiver. She's off limits for a hardcore player like me—and we're just friends.
Instead, I'm her matchmaking service, no matter how jealous it makes me when I tag along on her dates.
I can keep my self-control. Right? No way will I give in to everything inside me that dreams of a girl like her in my world.
I may be the best wide receiver in the country, but how could I hold on to a girl like her?
**********************
HARD TO LOSE by K. Bromberg

"Who better than a sexy veteran turned bar owner (who very sadly lost his baseball dream) to sweetly give Chase everything she didn't know she needed. I was all over it from start to finish!"
I know finding and signing a military vet to the agency is a long shot–but it'll be good press just letting him try out. That's what I tell my family, rather than admit I can't get the letter he wrote us five years ago out of my head.
But what I tell the bartender in his hometown is a lie. I know veterans protect each other. So I pretend to be a graduate student.
Sparks. Flame. Fire. I accidentally got in too deep.
I didn't expect to develop feelings for Gunner Camden.
And there's no way I can admit to my lies now, not without destroying what we share. So I'll keep faking it.
********************************
There are two versions of me: before, and after deployment.
Back then I was a screwup kid. I'd lie, cheat, and steal my way out of everything. My only love was baseball.
After I started fighting, I found out there had been another path for me. One that involved my dream. But by then I had seen too much.
The old me was dead, so I put my dreams to rest, too.
Then Chase Kinkade walks into my bar and reminds me that life is meant to live. No regrets.
Fresh. Happy. Hopeful. I can start to see a new dream, with her.
But sometimes things are too good to be true… and dishonesty is the one thing I can't forgive.
**********************
REEL by Kennedy Ryan

"A unit neither was expecting. A connection impossible to miss. A chemistry that burns the pages. I was 100% into Reel and its characters, Kennedy is a master of smart and powerful romance and this one was no exception."
One moment in the spotlight.
For months I stood by, an understudy waiting in the wings, preparing for my time to shine.
I never imagined he would watch in the audience that night.
Canon Holt.
Famous film director.
Fascinating. Talented. Fine.
Before I could catch my breath, everything changed.
I went from backstage Broadway to center stage Hollywood.
From being unknown, to my name, Neevah Saint, on everyone's lips.
Canon casts me in a star-studded Harlem Renaissance biopic, catapulting me into another stratosphere.
But stars shine brightest in the dead of night.
Forbidden attraction, scandal and circumstances beyond my control jeopardize my dream.
Could this one shot—the role of a lifetime, the love of a lifetime—cost me everything?
**********************
TRYST SIX VENOM by Penelope Douglas

"For many of us (romance readers) this is our first FF taste and I can assure you I made the right decision to start with this amazing love story."
𝘾𝙇𝘼𝙔
Marymount girls are good girls. We're chaste, we're untouched, and even if we weren't, no one would know, because we keep our mouths shut.
Not that I have anything to share anyway. I never let guys go too far. I'm behaved.
Beautiful, smart, talented, popular, my skirt's always pressed, and I never have a hair out of place. I own the hallways, walking tall on Monday and dropping to my knees like the good Catholic girl I am on Sunday.
That's me. Always in control.
Or so they think. The truth is that it's easy for me to resist them, because what I truly want, they can never be. Something soft and smooth. Someone dangerous and wild.
Unfortunately, what I want I have to hide. In the locker room after hours. In the bathroom stall between classes. In the showers after practice. 𝑀𝑦 ℎ𝑒𝑎𝑑 𝑠𝑤𝑖𝑚𝑚𝑖𝑛𝑔. 𝑀𝑦 ℎ𝑎𝑛𝑑 𝑢𝑝 ℎ𝑒𝑟 𝑠𝑘𝑖𝑟𝑡.
For me, life is a web of secrets. No one can find out mine.
𝙊𝙇𝙄𝙑𝙄𝘼
I cross the tracks every day for one reason—to graduate from this school and get into the Ivy League. I'm not ashamed of where I come from, my family, or how everyone at Marymount thinks my skirts are too short and my lipstick is too red.
Clay Collins and her friends have always turned up their noses at me. The witch with her beautiful skin, clean shoes, and rich parents who torments me daily and thinks I won't fight back.
At least not until I get her alone and find out she's hiding so much more than just what's underneath those pretty clothes.
The princess thinks I'll scratch her itch. She thinks she's still pure as long as it's not a guy touching her.
I told her to stay on her side of town. I told her not to cross the tracks.
But one night, she did. And when I'm done with her, she'll never be pure again.
**********************
LESSONS IN SIN by Pam Godwin

"I loved Magnus. I loved Tinsley. What an amazing pair! I am a sucker for an age gap / forbidden romance but this was NEXT LEVEL."
There's no absolution for the things I've done.
But I found a way to control my impulses.
I became a priest.
As Father Magnus Falke, I suppress my cravings. As the headteacher of a Catholic boarding school, I'm never tempted by a student.
Until Tinsley Constantine.
The bratty princess challenges my rules and awakens my dark nature. With each punishment I lash upon her, I want more. In my classroom, private rectory, and bent over my altar, I want all of her.
One touch risks everything I stand for. My faith. My redemption. And even my life.
As if that could stop me. I need her pain, and her heart, and she needs my lessons in sin.
**********************
THE BRAZEN by Willa Nash (aka Devney Perry)
"I.LOVED.THIS.BOOK. Period. I just truly love how this woman writes. She writes stories with relatable characters, not too much drama and a whole lot of heart. The Brazen is no exception to that."
Kerrigan Hale's personal life is about as exciting as a bucket of tar. With hard work and hustle as her steadfast companions, who needs romance or adventure? Her empire in Calamity, Montana, isn't going to build itself.
For years, her mentor–and investor–helped make her dreams come true. Until his unexpected death put her fate in his grandson's hands. A brazen billionaire, he seems intent on ruining Kerrigan's life.
But if Pierce Sullivan thinks she'll go down without a fight, he's sorely mistaken. Pushed to the extreme, she drives to his ritzy mountain lodge to force the arrogant You Can Call Me Mr. Sullivan to hear her out.
No sooner does she arrive than a snowstorm traps her with Pierce. Stranded together for days, she's in for the battle of her life. Pierce is nearly irresistible by candlelight. Without his suits and fancy cars, he's almost human.
Except only a fool would let down her guard. And Kerrigan can't risk her future. Not when she doesn't know if he's out to pilfer her dreams . . . or to steal her heart.
**********************
IT HAPPENED ONE SUMMER by Tessa Bailey
"Tessa Bailey never dissapoints me. Period. I am always excited about her releases and I was impatiently waiting for It Happened One Summer, especially when Tessa literally said Brendan is her best hero to date."
Piper Bellinger is fashionable, influential, and her reputation as a wild child means the paparazzi are constantly on her heels. When too much champagne and an out-of-control rooftop party lands Piper in the slammer, her stepfather decides enough is enough. So he cuts her off, and sends Piper and her sister to learn some responsibility running their late father's dive bar… in Washington.
Piper hasn't even been in Westport for five minutes when she meets big, bearded sea captain Brendan, who thinks she won't last a week outside of Beverly Hills. So what if Piper can't do math, and the idea of sleeping in a shabby apartment with bunk beds gives her hives. How bad could it really be? She's determined to show her stepfather—and the hot, grumpy local—that she's more than a pretty face.
Except it's a small town and everywhere she turns, she bumps into Brendan. The fun-loving socialite and the gruff fisherman are polar opposites, but there's an undeniable attraction simmering between them. Piper doesn't want any distractions, especially feelings for a man who sails off into the sunset for weeks at a time. Yet as she reconnects with her past and begins to feel at home in Westport, Piper starts to wonder if the cold, glamorous life she knew is what she truly wants. LA is calling her name, but Brendan—and this town full of memories—may have already caught her heart.
**********************
TRAVIS by Mia Sheridan

"Would Mia get us to love the character we all hated in Archer's book? Would he be able to redeeem himself after everything he did? Well.. Trust me when I say, he absolutely does!"
Travis Hale has it all. An important role as the chief of police in the idyllic town of Pelion, Maine. Looks that regularly and consistently make women fall at his feet. Two nephews and a niece he adores, and a family who's mostly forgiven him after a series of unfortunate decisions years before. Perhaps his past is riddled with regrets and misguided choices, but his future looks bright and limitless.
Until the new guy in town crosses him in a way both shocking and indefensible.
A guy who, as it turns out, has a sister who may be equally as disastrous to Travis's well-ordered plans, though in an altogether different manner. Not that there's any real risk of him falling for the smoothie-making, birdseed-eating wild woman. She's not even his type. A plant lady from California with a head of unruly curls and an equally messy past. More than that, she's only in town for the summer, busy mooning over perfect-in-every-way Gage Buchanan.
And if Travis knows anything, it's that he refuses to be second best. Ever again.
Haven Torres's life fell apart. Or more to the point, it burned to the ground. At the time, it seemed like a solid idea to jump in her car, her brother a mostly-willing co-pilot, and embark on a cross-country adventure.
When they land jobs at an exclusive tennis and golf club in a picturesque lake town in Maine, Haven's hopeful it might prove a summer to remember. Especially if she can catch the attention of the most eligible bachelor in town and her current crush. Even the kindest, most upstanding, perfect of men aren't opposed to summer flings, right?
But when she meets the local police chief—all swagger and arrogance—and learns of her brother's scandalous misdeed, she knows that Pelion is just another town where their stay is best… short-lived. Still, she and Travis strike up an unlikely friendship and Haven sees that the gorgeous lawman isn't only easy on the eyes, but he has… layers. Not that she's going to peel any of them. He's only her friend. A friend willing to scratch her back, if she scratches his.
It seems simple enough. She'll help him make her brother sweat a little. And he'll help her win over Gage. But before either Travis or Haven knows it, simple turns complicated, friendship gets flipped on its ear, passion faces down perfection, and they both discover that sometimes you have to lose it all to find exactly what you need.
**********************
THE HEART PRINCIPLE by Helen Hoang

"Quan's story is finally here and my heart can't take it! It was heartwarming and heartbreaking at the same time, it was sweet and sexy and it has a whole lot of feels. Trust me when I say you don't want to miss this!"
When violinist Anna Sun accidentally achieves career success with a viral YouTube video, she finds herself incapacitated and burned out from her attempts to replicate that moment. And when her longtime boyfriend announces he wants an open relationship before making a final commitment, a hurt and angry Anna decides that if he wants an open relationship, then she does, too. Translation: She's going to embark on a string of one-night stands. The more unacceptable the men, the better.
That's where tattooed, motorcycle-riding Quan Diep comes in. Their first attempt at a one-night stand fails, as does their second, and their third, because being with Quan is more than sex—he accepts Anna on an unconditional level that she herself has just started to understand. However, when tragedy strikes Anna's family she takes on a role that she is ill-suited for, until the burden of expectations threatens to destroy her. Anna and Quan have to fight for their chance at love, but to do that, they also have to fight for themselves.
**********************
THERE WITH YOU by Samantha Young

"Regan, Thane and the children finally have the HEA they deserved and what started as a secret and intense affair ends up with two soul mates finding true love and happiness."
For Regan Penhaligon, there's no better place to run to than the exclusive Ardnoch Estate in the remote Scottish Highlands. Her impulsive behavior has finally caught up with her and Regan's visit with her sister, Robyn, is an opportunity to hide from someone who has grown dangerously obsessed with her.
Determined to make amends for her mistakes, Regan plans to repair her relationship with Robyn by staying close. And when an offer of help comes from Thane Adair, Regan gratefully accepts.
Widower, Thane, needs a new nanny housekeeper for his two young children and when they bond with Regan Penhaligon, he offers her the job. But as the weeks pass and the complex American reveals who she really is, Thane struggles with his growing attraction to her.
Regan never expected to feel so intensely for Thane, but she can't deny her passion for him or her love for his children. When someone from Thane's past threatens his family, Regan wants to be his pillar of support. However, his continued inability to trust her might just destroy their chance at future happiness… and the person who drove Regan to Ardnoch might snuff out her chance for any future at all.
**********************
FALLEN KING by Giana Darling

"It's taking me a lifetime to form words after crying my eyes out. Literally. If you are a fan of Giana Darling's The Fallen Men series, you know you've been waiting for this story. The reunion."
When King Kyle Garro plunged off the cliff'a Back Bay Road and was lost to us forever, part'a me and my club died right along with' I'm.
He was the heir, but he was also the heart and soul'a our club and our family.
Celebratin' his first birthday without 'im was gonna be damn near impossible to survive.
The dream'a every parent who ever suffered the tragedy'a losin' a kid, was holdin' that baby in their arms again.
I counted myself a lucky man, but I'd never hoped to dream for that.
Until a man showed up at my cabin that mornin' and called me 'Dad.'
**********************
GIVE ME A REASON by A.L. Jackson

"I just finished one of my top favorite reads of 2021. Yep, you read that right. My first full length novel from A.L. Jackson and I absolutely ADORED EVERY SECOND OF READING IT."
Eden Murphy came into my club looking to make some extra cash.
A girl like her didn't belong in a place like this.
She'd get ripped to shreds.
Most likely by me.
There's nothing but sweetness dripping from her sexy little body, and I'm the monster who's salivating to get a taste.
Trent Lawson is the last man I should want.
Dark.
Dangerous.
So wickedly gorgeous he makes my knees weak.
He's also an arrogant jerk who happens to be my new boss.
When I discover his adorable son is also in my kindergarten class, I know I have to keep my distance.
But neither of us can ignore the attraction that flames.
One glance, and our hearts race.
One touch, and we're aching for what we can't have.
One night, and we're falling fast.
Dragging her into my sordid world is wrong.
It doesn't matter.
Eden Murphy is mine.
**********************
SAVAGE HEARTS by J.T. Geissinger

"You know why I love this mafia series so much? Because J.T. Geissinger manages to give us a complex dark romance which also happens to be full of banter and sassiness."
Savage (adjective):
1) Not domesticated; wild and untamed
2) A brutal or vicious person
3) Malek Antonov
He's a myth. A ghost. A legend. A Bratva assassin so feared, some won't even dare to speak his name.
He comes in search of vengeance for the death of his brother, but what he finds instead is me.
A girl he thinks is someone else. Someone unrelated to the man who killed his brother. Except I am.
And when he finds out my true identity, he decides to take me as repayment for what he lost.
Now, I'm a little bird trapped in a cage, and the only way to survive is to make friends with the monster who captured me.
Except friendship isn't what the monster has in mind.
**********************
THE PLIGHT BEFORE CHRISTMAS by Kate Stewart
"The Plight Before Christmas still has those unique aspects that only Kate knows how to write, together with the characteristics of a perfect holiday romance: banter, chemistry and heart."
Clark Griswold was onto something, at least with his annual holiday meltdown. And since the last three weeks of my life have been riddled with humbug—another breakup, a broken toe, an office promotion I deserved and didn't get—I'm not at all in the mood to celebrate nor have the happ, happ, happiest Christmas EVER.
When Mom insisted that we all gather at my Grandparent's ancient cabin for an old school family Christmas, I fully intended to get into the holiday spirit with the help of the three wise men, Johnnie Walker, Jack Daniels, and Jim Beam. But those boys did absolutely nothing to offset the shock or temper the sting of seeing my EX on our doorstep the first day of our holiday soiree.
Apparently, Santa missed the memo, and this elf is pissed.
Stuck for a week with the man who obliterated my heart nearly two decades ago, I did the only thing I could do and put on my game face, thankful for the home advantage.
I knew better than to drink that last cup of eggnog.
I knew better than to get tongue tangled beneath the mistletoe with the only man to ever break my heart.
I knew better than to sleep with Satan's wingman on the eve of the Lord's birthday.
I could blame the nog. I could blame the deceitful light blue eyes, thick, angelic hair, and panty evaporating smirk…but mostly, I blame Eli because he always knew exactly which of my buttons to push.
I foolishly thought a family Christmas filled with nostalgia was going to turn my inner Scrooge around, but this year's festivities went up in flames. Leave it to the ghost of my Christmas past to be the one to light the match.
Fa la la la la, la FML.
---
2021 HONORABLE MENTIONS
Click to read MY REVIEW:
---
MY FRIENDS' FAVORITES!
A Lovely Book Affair  ♥  About That Story  ♥  Ali's Books  ♥  Beware Of The Reader  ♥  Blue Mood Café  ♥  BookishLauren  ♥  Book Jotter  ♥  Confessions of a Pinay Bookaholic  ♥  Crazies R Us Book Blog – Liz  ♥  Curvy Constellation  ♥  Feeding My Addiction Book Reviews  ♥  Jeeves Reads Romance  ♥  Louise's Book Buzz  ♥  Once Upon a Book Blog – Amy  ♥  Reading Frenzy Book Blog  ♥  readingtonic  ♥  Read with Me  ♥  Sentranced Jem ♥  The Bookish Mom  ♥  The Brown Eyed Bookworm  ♥  The Geekish Brunette  ♥  The Staircase Reader  ♥  The World Was Hers for the Reading  ♥  Totally Bex  ♥  Warhawke's Vault Book Blog

---
Please check all my friends lists, I am sure you will find lots of great recommendations!
And do let me know your absolute favorites reads of 2021! I am sure I missed so many amazing books that you all have read.. Please comment down below, I would love to know them to put them on my TBR!
Happy holidays and happy 2022 to all of you!
xoxo
Alba