Hiya, fellow book friends!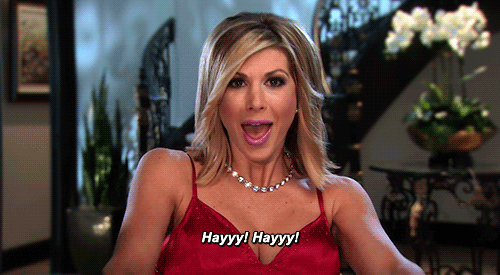 I think I always say the same thing but another year is practically gone, guys. Tomorrow is the last day of 2022 and I hope you all have a wonderful end to this year and a beautiful entrance to the new one. Please, have some fun and be safe! I do have to say, I love Christmas break and I especially loved this one because we were able to finally leave almost coronavirus behind. I hope you did to and you were able to celebrate as you should!
Now let's focus on why we are all here today. Our love for books, especially romance. Again, I have to mention this (because I already did last year) but I am posting less in this website. It's not because I don't love my blog anymore but it's because I don't have much time during the week and I decided I would only post my reviews from now on. I hope you all understand! But now, let's talk about my 2022 favorites. I have read 55 books this year and, as always, I am posting about my top 15 favorite reads. Now, without further ado, let's list my 2022 favorites!
PS: Please check all my friends' lists! You'll find all the links down below (I'll try to keep updating it).
---
TOP 15 BOOKS READ IN 2022
This list will be in in reading order, in other words, by date. This year I don't have any books with my special 5+ star rating so let's start the list right away this time!
---
BOOKS IN READING ORDER (5 or 4.5 STARS)
THE SPANISH LOVE DECEPTION by Elena Armas
The prime example of a slow burn romance. That's exactly what The Spanish Love Deception is. Everyone and their mother has been raving about Elena Armas' debut novel and I completely understand why now. Wow, this couple!
Catalina Martín desperately needs a date to her sister's wedding. Especially since her little white lie about her American boyfriend has spiralled out of control. Now everyone she knows—including her ex and his fiancée—will be there and eager to meet him.
She only has four weeks to find someone willing to cross the Atlantic and aid in her deception. New York to Spain is no short flight and her raucous family won't be easy to fool.
Enter Aaron Blackford—her tall, handsome, condescending colleague—who surprisingly offers to step in. She'd rather refuse; never has there been a more aggravating, blood-boiling, and insufferable man.
But Catalina is desperate, and as the wedding draws nearer, Aaron looks like her best option. And she begins to realize he might not be as terrible in the real world as he is at the office.
*****************************************
BEAUTIFUL NIGHTMARE by Giana Darling
Giana gave Tiernan, Bianca, Brandon and the whole Bad Dream crew the ending they deserved: full of twists and turns, unexpected sweetness and a whole lot of steam and emotions.
Bianca has finally found her rightful place amid the powerful Constantines.
But all is not what it seems in this glittering new world.
And Tiernan Morelli refuses to give her up…
*****************************************
THE BULLY by Willa Nash (Devney Perry)
This novel is the perfect mix of enemies-to-lovers / I-wanted-you-forever-but-never-told-you theme. I just couldn't get enough of this couple! I loved the back and forth between past and present and reading how they finally act on their true feelings for one another.
Nellie Rivera is trading traffic for tranquility. When the quiet streets of small-town Montana beckon, she leaves Denver behind and moves to Calamity. It would be the perfect adventure if not for Cal Stark.
When her archnemesis dares to show his face one Saturday morning, declaring he is moving there too, she vows to make his life a misery. The town isn't big enough for the both of them and besides . . .
She was here first.
Cal has been a thorn in her side since high school. He might have bullied her back then, but she's not a modest teenager anymore and has learned a few plays of her own. If all goes to plan, she'll run the former pro quarterback out of town within a month.
There's only one problem. Cal has the same plan. He wants Calamity bad enough to pull out all the stops. And after one kiss, she realizes that he doesn't play fair.
*****************************************
SAY IT'S FOREVER by A.L. Jackson
PERFECTION from start to finish. Just as good as the first one and it made me fall in love all over again with this beautiful crew of characters. You are simply not ready for Jud and Salem and their intense chemistry!
Jud Lawson found me stranded in the rain.
Broken down on the side of the road in a deserted neighborhood with my piece of crap car.
I wasn't looking for a hero, and definitely not one who looks like him.
An obscenely hot, mountain-of-a-man who screams danger.
But I have little choice other than climbing onto the back of his bike.
One look at Salem Aguilar, and I'm hooked.
The girl is devastation wrapped in a black, seductive bow.
A knockout.
A dream.
Turns out, she needs a job, and I need the help.
Now I have a vixen strutting around my shop, and I'm the fool who's itching to reach out and take what he can't have.
But neither of us can ignore the burning attraction.
The fire that leads to a kiss.
A kiss that has us falling into my bed.
The connection that has me wanting the one thing I'd never thought I could have again.
Because monsters like me don't deserve love.
Only Salem has a secret, too.
She's been running for years, and her past just caught up to us…
*****************************************
LAST RESORT by K. Bromberg
Introducing three gorgeous twin brothers that will drive us crazy with lust. I already know the first one has stolen my heart and the heroine's too. Smart, sexy and full of emotions, get ready for Last Resort and the addicting start to Kristy's brand-new series!
I was never supposed to see him again. 𝐻𝑖𝑚 being the man wearing the perfectly tailored suit who oozed an intoxicating mixture of wealth, rebellion, and sex appeal.
One night.
No strings.
No names.
𝐺𝑟𝑒𝑎𝑡 sex.
Still riding the high from last night, I walk in to meet my new client, and he's wearing that same dangerous smirk that reeled me in hours ago.
Yes, I'm consulting for Callahan Sharpe. And 𝑦𝑒𝑠, he's 𝑡ℎ𝑎𝑡 Callahan Sharpe.
Billionaire heir apparent who abides by no rules, bucks convention, and is determined to complete one final project to honor his late father's legacy before walking away from the family business for good. Luckily and unluckily for me, I've been tasked to go to the Virgin Islands to help accomplish his goal. Callahan has no problem breaking his company's no fraternization rule, but not me. There's too much at stake.
What could possibly go wrong when you're forced to work—𝑎𝑛𝑑 𝑙𝑖𝑣𝑒—side by side with a man you can't resist?
*****************************************
ROYALLY REMEMBERED by Emma Chase
I adored every single one of the scenes Emma gave us in this collection and I am sure any fan of series will absolutely love them as well. I laughed, I cried, I swooned, I just did all the things.
The lives of the Wessco royal family have always been extraordinary. Abounding in power and wealth, and marked by moments of soul-searing passion, exquisite love, and tragic loss.
In this collection of short stories, set during the time period of the Royally books and beyond, we explore the moments that helped shape these characters into the irresistible heroes and heroines readers have come to know and cherish.
We meet Prince Nicholas and Henry's parents, Prince Thomas and Lady Calista; we see the struggle to balance family relationships with the demands of the monarchy; and we continue the story of Queen Lenora and Prince Edward, whose deep, abiding love lasts beyond a lifetime.
*****************************************
BRUTAL VOWS by J.T. Geissinger
When you have a couple as wonderful as these two? You simply don't want to miss a single word because Spider and Rey together? PURE MAGIC. Trust me and just read this series and meet this crew of queens and monsters!
Reyna
If this arrogant Irish mobster my brother sold my niece to thinks I'm going to play nice over this arranged marriage BS, he should think again.
I don't care if this match with the Mob will make my brother capo of the Five Families.
I don't care how much money, territory, or power it will gain us.
I especially don't care that the Irishman is the sexiest man I've ever seen.
I won't allow my innocent niece to suffer the same way I did.
Even if I have to kill him.
Spider
I'm supposed to marry sweet, beautiful Lili. So why can't I stop thinking about her swamp witch of an aunt?
Reyna who hates me. Reyna who challenges me. Reyna with the guts of a Viking, the body of a fertility goddess, and the attitude of a feral cat.
Nothing good can come of what I'm feeling for a woman who's not the one in the wedding contract I signed.
A woman I want so much, I'll have to burn the whole world down to get.
If she doesn't kill me first.
*****************************************
MY KILLER VACATION by Tessa Bailey
I loved the premise of the story, how the romance and mystery developed and the beautiful and scorching HAWT chemistry between Taylor and Myles. Tessa's characters just do it for me and I freaking adored what she did with this couple.
It was supposed to be a relaxing vacation in sweet, sunny Cape Cod—just me and my beloved brother—but discovering a corpse in our rental house really throws a wrench into our tanning schedule. Now a rude, crude bounty hunter has arrived on the back of his motorcycle to catch the killer and refuses to believe I can be helpful, despite countless hours of true crime podcast listening. Not to mention a fulfilling teaching career of wrangling second graders.
A brash bounty hunter and an energetic elementary schoolteacher: the murder-solving team no one asked for, but thanks to these pesky attempts on my life, we're stuck together, come hell or high tide.
I'm just here to do a job, not babysit an amateur sleuth. Although… it is becoming less and less of a hardship to have her around. Sure, she's stubborn, distracting and can't stay out of harm's way. She's also brave and beautiful and reminds me of the home I left behind three years ago. In other words, the painful hunger and protectiveness she is waking up in me is a threat to my peace of mind. Before I sink any deeper into this dangerous attraction, I need to solve this murder and get back on the road. But will fate take her from me before I realize the road has been leading to her all along?
*****************************************
REVERSE by Kate Stewart
This sequel is the book we never knew we needed. Diving back into Drive's world, into Stella, Reid and Nate's lives is such a wonderful journey. A heartbreaking one (at times) but so beautiful. And this love story between their children? Wow.
Thirty years ago, my father became the other half of a broken love story.
A relationship he's kept hidden for decades.
Upon unearthing his secret through a series of emails in our paper's archives, I began my search for the truth. Haunted by my father's love story, and in my quest for answers, I never imagined I would discover a love of my own. Or that my love for Easton Crowne would be key in discovering the reason behind what split our parents up.
Doomed from the start and knowing the havoc our relationship would inevitably wreak on our families, I could never have prepared for the toll it would take or the cost of the truth.
But in order to find our ending, we had to go back to their beginning.
My name is Natalie Butler, and this is my star-crossed love story.
*****************************************
THE RECKLESS UNION by Monica Murphy
We are finally seeing a new light in this love story, the couple falls in love and it's such a treat to read. I loved reading how these two evolve together and how their chemistry becomes so much more than what they expected.
Our marriage may look like a fairytale, but outside forces threaten to tear us apart.
Don't they realize that nothing will keep me apart from Charlotte? Not my family. Not hers either.
What started out as a relationship in name only has evolved into something much more. Something deeper. And when Charlotte is taken from me, I launch into action, determined to rescue her.
She's mine. Nothing is going to stop me from being with her.
Not a damn thing.
*****************************************
PEN PAL by J.T. Geissinger
HOLY. HELL. I have no words. I was SO FREAKING SCARED to read this book. You have NO IDEA how much. But my curiosity got the best of me and I have to say, in the end, I am glad it did.
The first letter arrived the day my husband was buried. It was postmarked from the state penitentiary, and contained a single sentence:
I'll wait forever if I have to.
It was signed by Dante, a man I didn't know.
Out of simple curiosity, I wrote back to ask him what exactly he was waiting for. His reply?
You.
I told the mystery man he had the wrong girl. He said he didn't. I said we'd never met, but he said I was wrong.
We went back and forth, exchanging letters every week that grew increasingly more intimate. Then one day, the letters stopped. When I found out why, it was already too late.
Dante was at my doorstep.
And nothing on earth could have prepared me for what happened next.
*****************************************
A LITTLE TOO CLOSE by Rebecca Yarros
Single parent, check. Forced proximity, check. Small town, check. Adorable kid, check. Burning chemistry, check. Feelings galore, cheeeeeeeck. So yes, this book has everything I love about my romance reads.
Nine years ago, Weston Madigan saved me. I came to Colorado penniless, heartbroken, and pregnant, searching for a fresh start. Weston gave me a job at his family's resort, then left the next day and never returned, not even to visit.
Then I stumble in on Weston cooking breakfast shirtless—gloriously, inappropriately shirtless—in the shared kitchen of my duplex in employee housing. Given the shock on both our faces, he wasn't expecting a roommate either, let alone two.
The growly pilot is only home to start his family's new heli-skiing operation. I can handle being his temporary roommate, right? Chemistry and attraction aren't impossible to ignore when you agree on ground rules. Besides, even with those gorgeous, brooding brown eyes, the guy is a walking thundercloud…until my daughter, Sutton, makes him laugh and he smiles at me. Then everything changes. Cue inconvenient heart flip.
This is only temporary.
I can't fall for Weston.
Will. Not. Fall. For. Weston.
But rules go out the window when you're a little too close.
*****************************************
THE FISHERMAN SERIES: Especial Edition by Jewel E. Ann
I want to say Fisher and Reese have stolen my heart. Their story is full of banter, angst, crazy hot chemistry and all the emotions. This is my second time reading Jewel E. Ann and I am loving her writing SO MUCH.
USA Today & Wall Street Journal Bestselling Author, Jewel E. Ann returns with an addictive new adult romance about a young woman who discovers years of Sunday sermons didn't prepare her for the many lessons of the crude and sexy man who is now her boss.
It's official.
I'm eighteen and a young woman with endless possibilities on my way to reunite with my mom in Colorado after five years apart—she had a little weed incident in Nebraska.
At the airport, she springs the news on me … she's leaving for a month of job training. And me? I'm left on my own in the basement she's renting from the fisherman, aka her landlord who lives upstairs.
He's ten years older than me. Never wears a shirt. And makes it hard to remember all the things I learned at Christian Academy.
Did I mention he's also my new boss?
*****************************************
PRINCESS AND THE PLAYER by Ilsa Madden-Mills
One of my favorites from this author. While I thoroughly enjoyed Beauty and the Baller, this one just took it to the next level. Tuck and Francesca are just delightful together and you better be ready to get into the magic of their love story.
Levelheaded Francesca Lane never thought she'd miss her own wedding. But when her fiancé betrays her, she puts on her wedding dress and ditches the altar for a masquerade ball—at an exclusive lifestyle club.
There, she meets unknown-to-her NFL star Tuck Avery, dressed as a prince and hiding behind a mask—he's there to celebrate his birthday. For one night, Francesca and Tuck indulge in a wickedly incognito affair. No names. No strings. And the masks don't come off.
Unfortunately, Francesca realizes quickly that her masked prince is the wealthy jock who lives in the penthouse of her apartment building. His hobbies include parties and supermodels—or so the tabloids say. Getting tangled up with a shallow jerk is the last thing Francesca needs right now, so she vows to keep Tuck from recognizing her (not that she's his type anyway).
But fate has a teeny-tiny trick up her sleeve…a plus sign on a pregnancy test. Can this tormented prince accept love, or will he push his princess away forever?
*****************************************
BEFORE I LET GO by Kennedy Ryan
Another unique, heartfelt love story from queen Kennedy Ryan! It's not just a love story of two people who cannot stop loving each other, it's a journey of heartbreak, depression and healing for this family that went through so much.
Their love was supposed to last forever. But when life delivered blow after devastating blow, Yasmen and Josiah Wade found that love alone couldn't solve or save everything.
It couldn't save their marriage.
Yasmen wasn't prepared for how her life fell apart, but she's is finally starting to find joy again. She and Josiah have found a new rhythm, co-parenting their two kids and running a thriving business together. Yet like magnets, they're always drawn back to each other, and now they're beginning to wonder if they're truly ready to let go of everything they once had.
Soon, one stolen kiss leads to another…and then more. It's hot. It's illicit. It's all good—until old wounds reopen. Is it too late for them to find forever? Or could they even be better, the second time around?
---
MY FRIENDS' FAVORITES!
A Lovely Book Affair  ♥  About That Story  ♥  Ali's Books  ♥  Beware Of The Reader  ♥  Blue Mood Café  ♥  BookishLauren  ♥  Book Jotter  ♥  Confessions of a Pinay Bookaholic  ♥  Crazies R Us Book Blog – Liz  ♥  Curvy Constellation  ♥  Feeding My Addiction Book Reviews  ♥  Jeeves Reads Romance  ♥  Louise's Book Buzz  ♥  Once Upon a Book Blog – Amy  ♥  Reading Frenzy Book Blog  ♥  readingtonic  ♥  Read with Me  ♥  Sentranced Jem ♥  The Bookish Mom  ♥  The Brown Eyed Bookworm  ♥  The Geekish Brunette  ♥  The Staircase Reader  ♥  The World Was Hers for the Reading  ♥  Totally Bex  ♥  Warhawke's Vault Book Blog

---
Please check all my friends lists, I am sure you will find lots of great recommendations and books from 2022 that you can enjoy!
And do let me know your absolute favorites reads of 2022! I am 100% sure I missed so many amazing romance books that you all have read.. Please comment down below, I would love to know them to put them on my TBR!
Happy holidays and happy 2023 to all of you!
xoxo
Alba